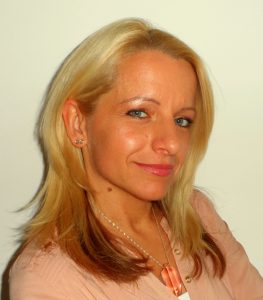 About our Therapist
Andrea's passion in kinesiology started in 2015, when listening to her friend's advice, she went to see a kinesiology practitioner. After having years of depression, traumas from childhood and accidents, being constantly stressed – one treatment turned her around. Andrea was able to talk about herself, let things go and move forward .
As Andrea is a health conciuos person, doing sports as regular activity she knew how to treat her body with proper nutrition and physical/ structural development but never paid attention on the "inside": mental/emotional part. With the help of Kinesiology Andrea instantly realised, that for personal wellbeing including inner balance is the key to be successful in everyday's life.
As she had so many issues to work on, Andrea decided to start her journey in this field and balance herself as whole as she believes if she can heal herself then she will be able to help others too.
Description of treatment
What is kinesiology?
Kinesiology is a method, which requires muscle testing to find out imbalances/ energy drains of your body and what particular stresses are affecting you. Then I correct those imbalances using specialised lymphatic massage, nutrition, electrical balancing and emotional work.
What can it help with?
Illnesses
Stress, mood swings
Depression/Anxiety
Structural pain (knee, back, shoulders, hips, jaws, elbow, ankle, wrist)
Food sensivity/ intolerance
Communication problems
Hormonal balance
Traumas, emotional blocks
Eating disorders
Fears and phobias
Improving self esteem
Allergies
Prices
First consultation: £40
Further consultations: £30
Contact:
Andrea Petrics: 0788 8391 6650
solutionsforbalanceandhealth@gmail.com
www.facebook.com/solutionsforbalanceandhealth
---
Please call 0208 549 8000 to make an appointment with Andrea.
---