Nutritional Therapy, Reiki & Naturopathy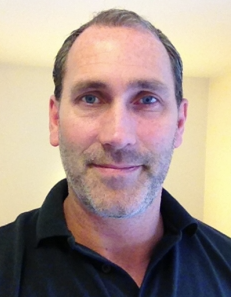 About our Therapist
Greg is a Naturopathic Nutritional therapist, applying Functional Medicine in his clinical practice, a Naturopath, and Reiki master teacher.
Greg is a member of the following: The Institute for Functional Medicine (IFM) www.functionalmedicine.org British Association for Applied Nutrition & Nutritional Therapy (BANT) http://bant.org.uk/ And is registered with: Complementary and Natural Healthcare Council (CNHC) https://www.cnhc.org.uk/
Description of Treatment
Greg will work in partnership with you to enhance both your health, and vitality, whilst restoring your natural balance and empowering you with the knowledge to achieve your health goals and take control of your own health. By working closely together you will have a greater influence in your health goals and by listening to your story I can create a plan tailored specifically for you that fits around your daily life. You are unique, and I will address you as a whole person, not as an isolated set of symptoms. By addressing and correcting the underlying root cause of your symptoms we will not suppress these symptoms, we will instead take them away, removing them.
What is Functional Medicine?

Functional medicine is an evolution in the practice of medicine that better addresses the healthcare needs of the 21st century. By shifting the traditional disease-centred focus of medical practice to a more patient-centred approach, functional medicine addresses the whole person, not just an isolated set of symptoms. Functional medicine practitioners spend time with their patients, listening to their histories and looking at the interactions among genetic, environmental, and lifestyle factors that can influence long-term health and complex, chronic disease. In this way, functional medicine supports the unique expression of health and vitality for each individual.
Find out more here: http://thrivebrightly.com/about/what-is-functional-medicine/
---
Please call 0208 549 8000 to make an appointment with Greg.
---