The Bowen Technique, Cranial massage & Mindful meditation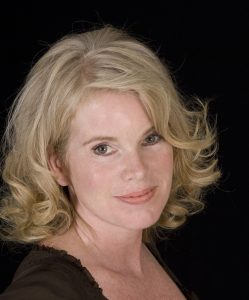 About our Therapist
Kara specialises in her physical modalities of The Bowen Technique and Cranial Massage (gentle Native American style). She has also been running Mindful Meditation classes and workshops over the last 18 years. Kara now returns, after working abroad in Switzerland and Cyprus, to the UK, bringing her extensive experience to our Kingston practise.
Qualifications
Kara obtained a merit from The British School of Meditation in Ascentis (AptEd) Level 3 Certificate in Meditation Teaching (QCF). This is one of the few schools of meditation teaching that are fully Government ratified. Fully Bowtec qualified with a BTAA membership and 2003 certification
Green School of Life Arts Certification further enhanced from Offutt's (Native American Indian) tutelage
What Kara's patients have said
Bowen
Having arthritic knees I went to Kara with a couple of areas of pain in my back that I had had for months and couldn't shift. Her Bowen Therapy was effective in just one session, starting to clear the pain immediately – Mrs. S.P. Ham, Surrey
I had pain for over 2 months with Sciatica, but after one Bowen session my Sciatica gone – Chef, Bournemouth
You cured my Tennis Elbow in just a few weeks; I can never thank you enough – UK Professional Tennis player
My daughter was so ill with M.E. she couldn't leave her bedroom, but thanks to Bowen's 6 sessions she is able to go to school and act like a normal teenager – Mrs. Brown, Dorset, UK
My Doctor told me there was nothing they could do for me, as I'm 92, they wouldn't even give me physiotherapy for my broken arm that wasn't mending properly! After a friend recommended Kara, I had three treatments from her. Now my arm doesn't hurt anymore! I can do my housework again myself, and am no longer a burden to my son – Mrs. Smith, Dorset farmer.
My girlfriend sent me along to Kara, I was skeptical, but after two Bowen Technique and doing a powerful Temporal Mandibular Jaw procedure the 'voices' in my head disappeared". Schizophrenic client,
I went to Kara with a slipped disc, slowly getting onto Karen's therapy bench. But afterwards I jumped off, put on my clothes and shoes to then scream – I had painlessly got clothes on for the first time in four months! Thanks so much Kara – G. Berger, Student, Cyprus
After Bowen I cancelled my ankle operation. I recommend it to everyone! – Miss M. T., Yoga Centre owner
My 20 year old Migraines became a thing of the past after having 1 deeply relaxing Bowen – Mrs. Yioula, Cyprus
Meditation
Learning how to meditate with Kara was like learning how to switch off my brain, calm down the constant chatter and give myself the space to clear my thoughts and centre them onto whatever I chose! Through the power of meditation I also learned to forgive those who'd hurt me, I released negative thought patterns I didn't even know I was harbouring and I became freer, calmer and more in control of my own mind. I couldn't recommend Kara higher. She has literally changed my life and the skills I learned in just a short time I now carry forever and have the ability to do wherever, whenever and for whatever purpose I so desire. Change your life today and learn meditation with Kara – Ms. N.P. – Celebrity Stylist, England
I went along to Kara's classes to see if meditation can have any benefit on my daily (hectic!) life and I'm glad to say it has. Generally I am feeling calmer with a better sense of wellbeing but more importantly it assists me with the pointless thoughts that wander throughout my mind during the day especially while I am working. I think most people would agree that meditation is good for us and this is certainly the case for me. Kara is an outstanding teacher and I would thoroughly recommend people to give her classes a try – Mr. A. Winning – UK Painter & Decorator
Cranial Massage
My life is very stressful, I run my own business, so I have a therapy off Kara every week to prevent my migraines and help my insomnia. I can't help but sing her praises and encourage all my friends to experience her healing therapies for themselves – Mr. P. Osborne, Gym Owner
Kara has a magic touch and a healing presence. She banished all worries and I found I was more deeply relaxed than I had been in years – Mrs. S.P. Perrett mother of 2
I had cranial massage from Kara and it was SO relaxing. I had never had cranial massage before, just those short ones in the hairdressers, so I never realized how relaxing this proper massage is. I could feel all the nerves and tension in my head going away, and it was very powerful and gentle at the same time. Since then I have regular Cranial Massages with Kara – Mr. M.P. – HR Manager, Surrey
Prices
Initial consultation, needs assessment and Bowen therapy (up to 80 minutes)  £ 60 Subsequent sessions – £ 50
Cranial Massage £45
---
Please call 0208 549 8000 to make an appointment with Karen.
---
to make an appointment with Karen or call Kingston Natural Health Clinic direct on: 0208 549 8000 Email: alphathetawellbeing@gmail.com