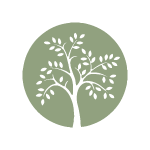 About our Therapist
Susan is a highly qualified and experienced podiatrist specialised in treatment of disorders of the foot, ankle and lower extremity.  As a podiatrist Susan's roles includes dealing with the conditions resulting from bone and joint disorders such as arthritis and soft-tissue and muscular pathologies as well as neurological and circulatory diseases. She is also able to diagnose and treat any complications of the above, which affect the lower limb, including skin and nail disorders, corns, calluses and ingrown toenails. Foot injuries and infections gained through sport or other activities are also diagnosed and treated.
Description of treatment

The scope of practice falls into four key categories: General clinics, Biomechanics, High-risk patient management (e.g. diabetes) and Surgery. There are two levels of surgical practice. As part of general podiatric care and HPC (Health Professions Council) registered practitioner, Susan is also able to get involve with nail and minor soft tissue surgical procedures as qualified to administer local anesthetics.Overall, she can provide advice, diagnosis and treatment of disorders of the foot and ankle. She is also qualified to care for bone, joint, ligament, muscle and tendon pathology of the foot and ankle, such as:
Structural deformities, including bunions, hammertoes, painful flat foot and high arch deformity, bone spurs
Heel pain
Nerve entrapments
Degeneration and arthritis of the joints of the foot and ankle
Skin and nail conditions
Congenital deformities
Trauma-related injuries, including fracture and dislocations and post traumatic arthritis
Our Therapist
---
Please call 0208 549 8000 to make an appointment with Susan.
---