Style Without Harmful Chemicals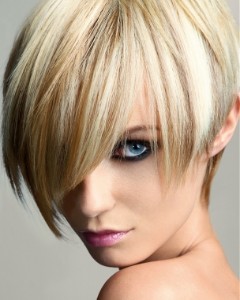 Love your hair, love your body with our all natural and organic hairdresser.
Did you know that your scalp is porous, we believe that by using natural hair products you reduce the risk of chemicals entering into your bloodstream. These toxins entering the bloodstream can lead to poor health and long term use of chemical products may cause irreversible effects.
The Organic Hairdresser also invites you to be part of a greener future in hair care. Our natural plant based products are ammonia, sulphate and chemical free and certified organic.The salon has a warm, relaxing ambience, and offers a personalised service in tranquil surroundings with our friendly staff, the ideal place to escape from all the hustle and bustle. We pride ourselves on creating a relaxing and non-toxic environment.
We use top stylists who specialise in providing natural and organic colour as well as incorporating organic styling products – organic hairdressing at its best! The salon works with Organic and Mineral research to formulate organic and top quality natural hair colour. Organic hair colour is growing in popularity.
Our passion for natural and organic hair colour, as well as the environment, has created an award-winning oasis.
Please visit our website for pricelist
Opening Times
Weekdays: 10am – 6.00pm
Thursday (Late Night) : 10am – 8.00pm
Saturday: 10am – 6.00pm
Sunday: Closed
*SPECIAL OFFERS*
*Special Offer Monday – Wednesday
* 50% off – Organic Treatments
* 30% off – Any Colour Service
* £29 for a cut and blow dry or £20 for a blow dry
(Cannot be used with any other offer or Loyalty Card Voucher)
*Special Offer Mondays – Fridays
Students – 25% off
OAPs – 20% off
(Student and OAP discounts cannot be used with any other offer or Loyalty Card Voucher)
For Bookings & Information Please Call: 0208 541 5444