On this page you will find any special offers we have at Kingston Natural Health Centre. View the details below, or give us a call on 0208 549 8000 to see what we can do for your natural health choices.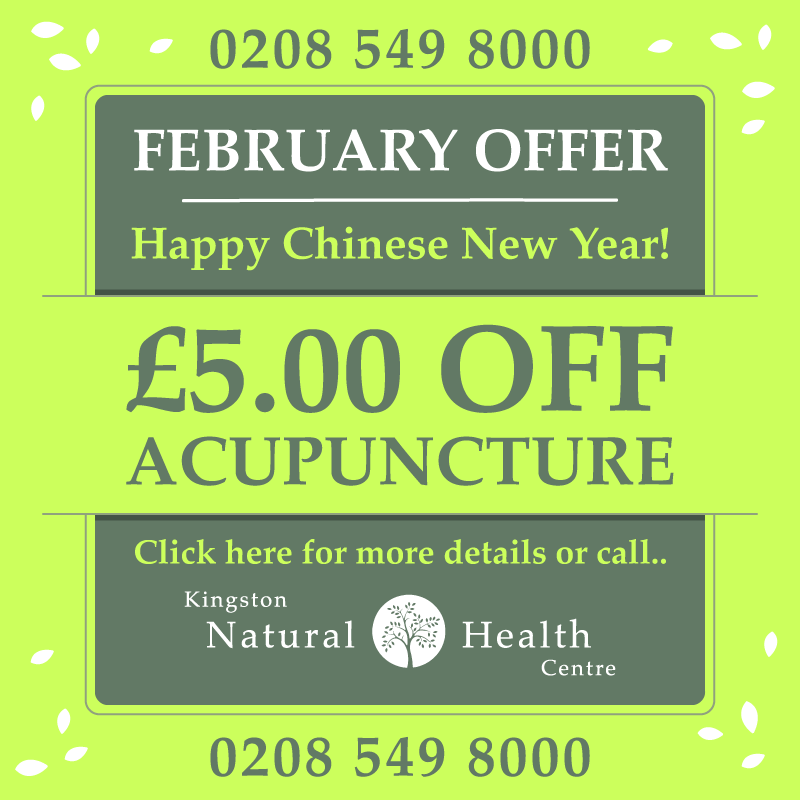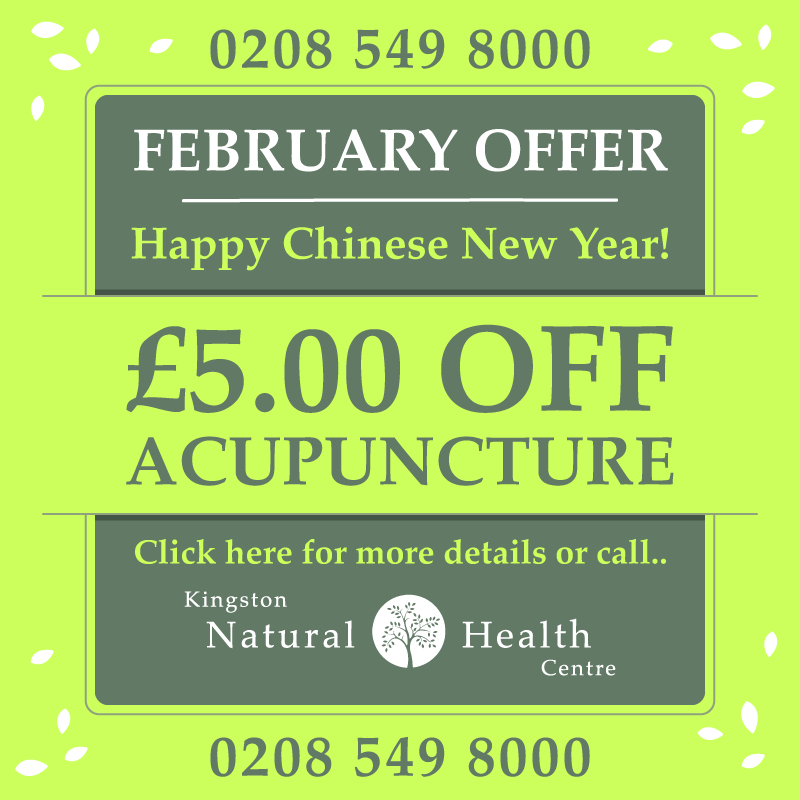 Acupuncture Offer. Happy Chinese New Year!
This year marks the year of the earth, or muddy pig. The Pig occupies the twelfth and last position in the Chinese zodiac and you are a 'Pig Chinese zodiac native' if you are born in one of these years: 1935, 1947, 1959, 1971, 1983, 1995, 2007, 2019.
According to Chinese astrology, 2019 is a great year to make money, and a good year to invest. It will also be a year full of joy, friendship and love for all of the signs.
To mark this time, we are offering a £5 reduction off first acupuncture appointments with Victoria Busk for sessions booked during February 2019.
Please contact Victoria on 07957 985 622, or email acupuncture.vb@gmail.com for more info.
(Usual price for initial appointments is £60, reduced to £55 during the offer period).