Allergy Testing, Nutritional Therapy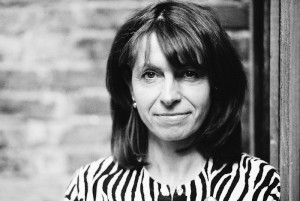 About our Therapist
Cathy is a complementary therapist registered with the Complementary Therapists Association (CThA) and The Federation of Holistice Therapists, qualified and insured in the BER method of Allergy Testing and a qualified Asyra Pro Practitioner. Practising in clinics throughout Surrey, Hampshire, Berkshire and the City of London.
Today's modern diets and lifestyles mean that many of us are eating the wrong foods for our individual bodies and causing many digestive disorders, and more serious complaints and illnesses. These problems can help  be alleviated with a simple Allergy & Food Intolerance Test that will highlight the foods that you are currently sensitive to. The testing method is accurate, non-invasive , completely painless and fast. The Asyra system we use is the latest in computerised electro-dermal screening. It is not only able to indicate food intolerances, environmental sensitivities but also nutritional deficiencies too
There is no waiting around for results. You can see what is found immediately and a full report along with recommendations and supporting nutritional advice will be emailed to you within 48 hours of your consultation.
"As an Allergy Tester/Food Intolerance Tester I continue to be amazed at how small changes to diet ,lifestyle and a focus on the right nutritional support can contribute significantly to helping to improve a clients overall health and well being."
Qualifications
Dip BER Allergy Testing
Dip A&P Level 3 and Dip in Nutrition and Dietary Advice
Asyra Pro Practitioner
Prices
INITIAL CONSULTATION/FULL TEST £90
FOLLOW UP TESTS £70
Testimonials
COMMENT BY MARIA – AUGUST 03 2012 @ 02:18 PM 

Just to let you know that since I saw you I now have my life back! After about 5 days I started to feel incredibly better and it's been transformational – no m.e. symptoms, no ibs and I'm probably feeling the best I have in 20 years. P.s. family and friends can't believe how well i am and I have recommended you to several people, including my m.e. group
COMMENT BY MARION BROWN – APRIL 23 2012 @ 06:44 AM 

A huge thank you to Cathy for finally helping me overcome my 10 years plus stomach problems. Really practical and useful analysis and advice that I will be able to keep applying for the longer term. I could tell the vitamins prescribed were really high quality and began to feel better in just a few weeks. Wonderful to wake up in the morning and finally feel well. Would recommend to anyone struggling to find the root cause of IBS or food intolerance issues
COMMENT BY LISA WAITE – FEBRUARY 26 2013 @ 05:40 AM 

I took my daughter (15) to Cathy Foley, at Optihealth in Nov 2012. My daughter had had, at times, severe stomach pains for about 6/7 months – which her Gp had put down to hormones, growth spurt and stress, and told her to eat bran every morning and take a muscle relaxant-neither of which helped. Going to Optihealth -Because she asked the right questions, Cathy was able to piece together the likelihood of the body not digesting gluten and that she was dehydrated. She ensured understanding, gave lots of good advice, homeopathic drops and advice on supplements and most importantly the suggestion to reduce gluten intake. My daughter felt the good effects of this almost immediately and is now very happy as she has worked out her limit of gluten intake and she is eating a more balanced diet, and drinking more. She no longer complains of stomach pains or head rushes, so thank you Cathy all has been very successful
---
Please call 0208 549 8000 to make an appointment with Cathy.
---