Craniosacral Therapy & Reiki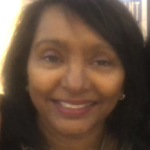 About our Therapist
Christie, trained as a Cranio-Sacral Practitioner with Thomas Attlee at the College of Cranio-Sacral Therapy in London. She is an accredited member of CSTA, and have a certificate in fascial unwinding.
Christie also trained as a Reiki Practitioner under the guidance of Master Michael Kaufmann in London and registered with CNHC.
She has a BSc (Hons) Degree in Social Science and a Diploma in Social Care and a Cache Level II Certificate in Autism and Children's Mental Health.
Previously, a PA in the City, until Christie suffered bereavements and had serious health issues for several years, which forced her to reconsider my life, career and focus on long-term well-being.
She currently work at St Raphael's hospice, Sutton Women's Centre and The Grenfell Community Project in London.
Christie feels blessed to have skills that can help others and change lives
---
Please call 0208 549 8000 to make an appointment with Christie.
---