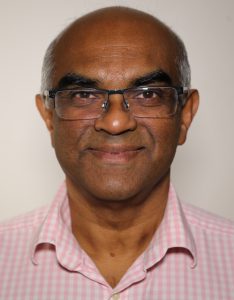 About our Therapist
Dr Edward Rethinasamy is a qualified anaesthetist practicing in anaesthetics and intensive care in the UK. As anaesthetics uses muscle relaxants widely, he was involved in research on muscle profiling.
Biosportsfit Ltd. is now able to assess the functional muscular profile present in the body, which enables the assessment of anaerobic and aerobic muscular respiration.  This in turn together with the vascular and cardiac systems provides a fitness level.
Through a single blood test Biosportsfit is able to determine your functional muscle profile. This profile is an indication of your overall fitness level.
Knowing your functional muscle profile and exercising specifically to your profile, is beneficial to those looking to achieve goals in:
Improving fitness level
Improving health
Losing weight
Enhancing physique
Improving sporting performance
Determining racing strategy
Qualifications
Dr Edward Rethinasamy M.B. BCh. B.A.O. (Queens Uni.)
D.A. (London) FFARCSI (Dublin)
---
Please call 0208 549 8000 to make an appointment with Dr Rethinasamy.
---