Cognitive Hypnotherapy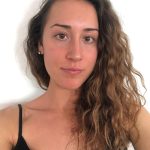 About our Therapist
Greta always had a fascination of the power of the mind, not only for healing the physical body but also to create the lives we want for ourselves. As a qualified Cognitive Hypnotherapist she helps clients work towards the changes they want in their life.
Description of treatment

We sometimes do things or think things which feel like they are out of our control and we don't quite know how to stop it. This is because it is our unconscious mind causing it and we aren't consciously aware of the unconscious aspect to our block. Through the use of Cognitive Hypnotherapy, Greta can help you explore these unconscious blocks and reframe them, helping you move in the direction you want with the intention of making the changes permanent.Cognitive Hypnotherapy is different to other forms of therapy as we believe that we gain most benefit from working on the source of the issue, that's why Greta will tend to work on a past event or events which are connected to your issue. This is unlike many other therapies as they may help you understand your problem but may not actually help you heal from the source of your issue. In Cognitive Hypnotherapy we also see every client as a unique individual, therefore therapy for each client is also unique. Greta will tailor the therapy to every individual rather than treating their "label". She will be tailoring her therapy for you by using the techniques which she believes will best help you, keeping in mind the aims you are working towards. Our solution focused and tailored approach to every client, with the intention of making the changes permanent, is what makes this therapy so effective.
If you'd like more information on how Cognitive Hypnotherapy works, feel free to visit Greta's website or get in touch (details below).
You may need only a few sessions or need several sessions over a period of months, this depends on the nature of the problem. For most people three to eight sessions are enough to achieve their desired outcome.
Greta will also provide you with a short, personalised, voice recording to listen to each evening before falling asleep as this is an easy and effective time we can target the unconscious mind due to the changes in brain frequency before we fall asleep. As well as the personalised voice recording, we may set some tasks in between sessions that resonate with you. Again, this is to help reframe the unconscious mind.
Greta offers a free, no obligation, 15minute video or phone call for you to get a sense of how she can work with you.
Please feel free to get in touch or have a look at her website:
Website: www.gretatrentin.co.uk
Phone Number: 07776436548
Email: gretatrentin.therapy@gmail.com
---
Please call 0208 549 8000 to make an appointment with Greta.
---
About our therapist:
Cognitive Hypnotherapy: