Biodynamic Craniosacral Therapy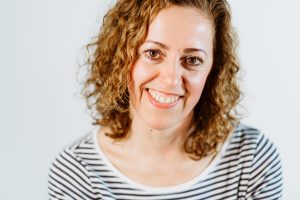 About our Therapist
Juliette's journey into the world of Craniosacral Therapy began when she embarked on yoga teacher training at Special Yoga in London. Training to be an Integral Hatha Yoga Teacher opened her eyes to the beauty and precious depths of the mind-body-soul connection. It was at this time that she experienced Craniosacral Therapy and was so inspired that she just knew it was the path for her. She completed her 3 year training as a Biodynamic Craniosacral Therapist at the highly regarded Craniosacral Therapy Education Trust in London.

What is Craniosacral Therapy?
Craniosacral therapy is a gentle yet powerful hands on therapy that supports the body's natural tendency to find health and optimum balance. It is based on a number of findings that were highlighted by osteopaths more than 100 years ago. These findings show that, in health, all living tissues express a subtle rhythmic motion which has been called 'Primary Respiration'. This motion is palpable to the hands of a trained therapist.
The full and balanced expression of Primary Respiration is fundamental to good health. However, factors such as accidents, injuries, stresses, toxicity or emotional problems may affect the expression of Primary Respiration in the body. When this subtle motion gets compromised it can lead to a wide range of health problems. In treatment, the therapist identifies any areas of stress or strain and encourages a restoration of subtle motion, resulting in a return to health. Treatment may involve a step-by-step process in which layers of stress or trauma are resolved, so allowing more of our natural health to shine through.
During a treatment session, you will lie fully clothed on a treatment table. The therapist will make contact by placing her hands lightly on your body and tuning in to your system. You will usually notice a sense of deep relaxation and letting go, enabling an integration of well-being, balance and grounded open-ness which will generally last throughout the session and extend into everyday life.
The therapy can address:
• physical aches and pains • acute and chronic disease • emotional or psychological disturbances or simply help to develop well-being, health and vitality.
Qualifications
Biodynamic Craniosacral Therapist (BCST)
Registered Craniosacral Therapist (RCST)
Anatomy and Physiology: 'Living Anatomy' training fully accredited by the Association of Physical and Natural Therapists (APNT)
200 Hour Integral Hatha Yoga Teacher Training: Fully accredited by Yoga Alliance
Anatomy and Physiology Applied to Yoga
Reiki Certification Levels I and II
Post Graduate Training:
Gut Feeling: The Microbiome in clinical practice; Viola Sampson
Prices

Initial session (75 mins) £65
Follow-ups (60 mins) £60
Course of 3 sessions £165, Course of 5 sessions £260
To book an appointment with Juliette or for further information:
Call 07813208517
Contact her via email juliettecarrington@gmail.com
Visit www.juliettecarrington.com
---
Please call 0208 549 8000 to make an appointment with Juliette.
---