Nutritional Therapy, Naturopathy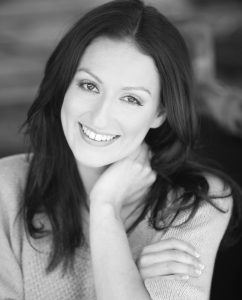 About our Therapist
Kezra studied at The College of Naturopathic Medicine (CNM) in London and is a fully qualified Nutritionist and Naturopathic Practitioner. Her most challenging moments due to poor health have inspired her to help guide others on their unique journey to vibrant health.
Qualifications
Kezra is a certified member of BANT and the CNHC and has completed her functional medicine training through the Institute of Functional Medicine. Kezra has completed accredited training with DNA Fit, and offers clients a full genetic profile to better understand their unique path back to health.
Description of treatment
Kezra works with clients using an integrative and functional medicine approach in order to achieve successful long-term outcomes. Functional medicine does not look at an isolated group of symptoms, it is a personalised approach which focuses on addressing the underlying factors of disease. Kezra works with patients to understand their history, genetic and environmental influences and lifestyle factors that contribute to their individual long-term health. She uses Functional Testing through accredited laboratories in order to help clients reach optimum health by better understaning the true root cause of their symptoms.
If you are you looking to take the next step to feeling incredible and achieving optimum health? Looking to banish unwanted symptoms such as fatigue, bloating, poor digestion, IBS, PMS, anxiety, skin conditions, headaches, brain fog and more. Have you been suffering with a chronic condition for years with no improvement or success? Struggling to lose weight and keep it off? Tired of diets that don't work? Nutrition offers the key to achieve vitality in your life, with results that last long-term. A naturopathic approach enables you to take back control of your health and feel empowered, energised and happy. 
Kezra specialises in womens health and hormone disorders and can help with a variety of health conditions including but not limited to:
Autoimmune Conditions

Gastrointestinal Health

Cleansing and Detoxification

Weight Loss

Fertility and Pregnancy

PMS

Endometriosis

PCOS

Skin Conditions

Fatigue and Anxiety

Insomnia

Food Allergies and Intolerances

Sports Nutrition

Cardiovascular health

Genetic Testing

Functional Testing
Kezra offers a FREE 15 Minute telephone consultation to see if Nutrition is the best route for you. 
 Visit www.naked-eating.com for more information about Kezra and the Nutrition services she can offer. 
 Buy a Gift voucher for a loved one and give the gift of health today
Please call 0208 549 8000 to make an appointment with Kezra.
---