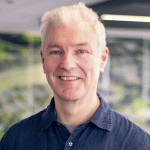 About our Therapist
Mike is an experienced couple and relationship counsellor. He specialises in issues such as
* arguments
* an affair or infidelity
* disagreements over parenting, over money, over in-laws…
* one partner isn't sure they want to stay — talk of separation
* boundaries – "my partner flirts with other people" (maybe on Facebook or social media)
* getting over a past relationship.
Sometimes a relationship problem becomes too hard to talk about. Perhaps when you try to discuss it, it blows up, or one partner simply refuses to have the conversation. This can be very frustrating. Talking to a couple counsellor, also known as relationship therapy or marriage guidance, can be a help in getting your conversation going again. It can be a relief to each be able to express your point of view safely. A relationship counsellor will be non-judgemental and will not be trying to decide which of a couple is right, or who wins the argument. If you are having problems, it is much better to address them sooner rather than later.
Mike is known for his calm, patient style of working with couples. He often uses an approach known as Emotionally Focused Therapy for Couples (EFT), which recognises the common patterns in which couples can have the same conflict over and over again, triggered by the smallest things.
More Information

Please see Mike's website: www.MikeGrayCounselling.co.uk which has articles on a range of common relationship problems. You can use the contact form on that site, or email Mike on Mike@MikeGrayCounselling.co.uk
Mike is a Registered Member of British Association of Counsellors and Psychotherapists (BACP). He also counsels couples at Relate and is a member of their register of professional counsellors. He holds a Master's degree in Relationship Counselling.
Availability and price

Please see www.MikeGrayCounselling.co.uk for current availability of appointments. Sessions last 70 minutes, which is longer than normal counselling, because that works better with couples.
---
Please call 0208 549 8000 to make an appointment with Mike.
---
Mike Gray
Couples Counsellor
About our therapist