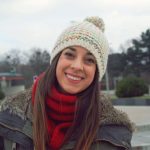 About our Therapist
Silvia graduated in 2015 with a Physiotherapy degree from the University of Cantabria in Spain.
Techniques such as soft tissue massage, manual therapy, and dry needling (Acupuncture) are all regularly used by Silvia. She is passionate about treating back and neck pain, and routinely treats racket sports injuries from the local racket sports club. Silvia takes pride in restoring patients to their former, healthy selves and so individually tailors all of her treatments.
In her spare time Silvia likes going to the gym, and taking her dog for walks.
Silvia works full time, including Saturdays, at our Kingston and Surbiton clinics.
---
Please call 0208 549 8000 to make an appointment with Silvia.
---