NLP, Breathwork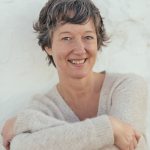 About our Therapist
Sophie is a certified Conscious Connected Breathing facilitator and group leader, a Transformational Tarot reader, an Energetic Neuro-Linguistic Programming (ENLP) practitioner and a lover of Essential Oils.
She runs her sessions in English or French.
Sophie is passionate about supporting women looking to overcome life challenges, find inner peace and reconnect with their inner-love and joy. By guiding women to connect to their heart, Sophie empowers them to align to their life purpose allowing them to live their life joyfully and on their terms.
By changing the way we breathe, we reconnect with ourselves, return to our essence and find our purpose.
Through the power of the breath, Sophie sees her clients unravelling inner treasures and resources, so that their intuition, confidence and self-esteem grow along with courage and wisdom. Permanent transformation is possible!
Sophie's mission is to reignite and expand people's breath in a gentle, loving, secure and supportive environment. By changing their breathing pattern, she helps her clients to remould their lives. As everyone is unique, she adapts her work to their needs.
As well as Conscious Connected Breathing facilitation (which is done 1:1 or in a workshop setting), she offers complementary tools: Tarot and Energetic NLP. She offers these in person or online. A 20+ years lover of Essential Oils, Sophie uses them  in her daily life and might use the Oils at the end of her sessions to deepen relaxation, grounding and much more.
Experience

In her previous career Sophie was an international Project and Communication manager. Several life events forced her to re-assess her life choices and when she came across Conscious Connected Breathing in a workshop setting she experienced total Bliss and Oneness, something she had never felt before. This motivated her to investigate this modality further and the results she got for herself made that she chose to share this tool with others.
Sophie travelled to the USA to train with Dr Judith Kravitz, the creator of Transformation Breath®. Certified as a Transformational Breath® Facilitator & Group Leader, she went on and furthered her training with Alan Dolan from Breath Guru.
She continues to be amazed at how powerful breathwork is at releasing all sorts of challenges: low self-esteem, lack of self-confidence, procrastination, anxiety, depression, sleep issues, lack of motivation, digestive issues to name a few. The list is endless!
Sophie is a Certified Transformative Tarot Reader since 2018. She trained with multi-award winning personal development facilitator and award winning author Tiffany Jane Crosara.
Sophie might offer Transformative Tarot to her clients if she thinks it would support them, she does not use the Tarot as a predictive tool. She is using it to support her clients in getting clarity and insight into their life circumstances. Sometimes we don't always understand why a pattern keeps repeating. The Tarot is a great way to flag things up as it mirrors what's hidden in our sub-conscious. To benefit from a reading, Sophie asks her clients to come with curiosity and an open-mind. She likes to follow-up Tarot readings with Transformational Breath® sessions to change the pattern at a physical (cellular) level.
Sophie trained with Art Giser the creator of Energetic NLP between 2013 and 2015. ENLP combines the best of NLP (Neuro-Linguistic Programming), transformation energetic work, energy healing and intuition development. It is a system of simple tools and techniques that allow you to clear and develop your energy field to promote personal development on all levels.
Sophie is a practitioner of ENLP and uses it to support clients to tune into their Miraculous Self so that they live a more authentic life. When you align the vast awareness of your spirit with the practical humanity of your inner wisdom you create Your Miraculous Self.
Brief Quote from Sophie
"It's when we learn to be present and listen to our needs that we find ourselves. Our breath is our best friend, something that is with us all the time; every second of our life. Learning to Breathe Consciously is the best present you can give yourself." – Breathe & Heal with Sophie
I believe that Presence is the key to a Free and Joyful life. It's when I learnt to feel, connect to and integrate my emotions through Conscious Connected Breathing that I freed myself from my limitations and started living my life with joy and purpose.
I now empower women to align to their true purpose and take care of themselves through the breath.
---
Please call 0208 549 8000 to make an appointment with Sophie.
---