Reiki, Cranio Sacral Therapy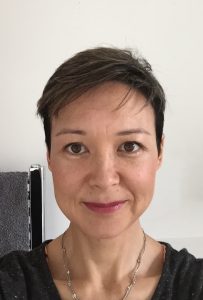 About our Therapist
Stephanie Edwards is a qualified Usui Master / Teacher Reiki Healer.
Her passion in holistic lifestyle, focusing on meditation and Yoga lead her to becoming a licensed Usui Reiki Practitioner in Asia.
Stephanie moved to London where she continued to study under different Masters to learn about Western Reiki techniques. From her Asia and Western teachings Stephanie is able to combine the two practises to provide unique Reiki session to an ever growing client base as well as advancing her skills and knowledge with studies in Anatomy, Pathology and Physiology.
She is currently a member of the UK Reiki Association.
Stephanie has a fantastic nature, calming persona and good sense of humour. She has absolute love for Reiki and all things Holistic, loves cooking and brings her Asian heritage out in all the food she makes as well as spending quality time with her family.
Reiki Special for the Months of August only
Grab your Reiki special before September.
Purchase a Block of 4 or 6 sessions and get One Extra Session Free.
---
Please call 0208 549 8000 to make an appointment with Stephanie.
---