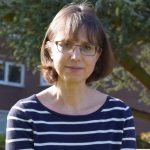 About our Therapist
Tamsin is an experienced counsellor and psychotherapist offering counselling to adults, children and young people.
Sometimes life feels as though it's not going to plan; relationships aren't working out as you hoped, or something doesn't feel right.
Her aim is to work alongside you to help you make sense of any issues in your life that are getting you down, and help you to get your life back on track, feel more at ease with yourself, grow in confidence or improve your relationships.
Experience:
Tamsin has experience of working with adults, adolescents and children from a diverse range of backgrounds in both short term and long term work, in a large GP practice, in community counselling settings, and in schools. She has worked with adults with a wide variety of emotional health issues and life events that bring them to counselling. Her experiences include, but is not limited to: depression, anxiety, troubled relationships, low self-confidence, stress, abuse, parenting, caring, long term illness, addictions and living with addiction in the family.
Alongside Tamsin's private practice, she is currently working with young people aged 11-19 in a youth counselling service and as a school counsellor in secondary schools working with adolescents with issues such as depression, anxiety, self-harm, school or friendship issues, family issues such as parents' divorce, or struggling with their sense of identity. Tamsin also has experience of offering helpline support and guidance to parents concerned about their children's emotional wellbeing or behaviour.
Description of treatment
Tamsin takes an integrative approach that is primarily person-centred, informed by psychodynamic theory and using cognitive behavioural therapy (CBT) or solution-focused techniques as appropriate.
This means that she works collaboratively with you to explore your thoughts and feelings about anything that is troubling you or what you would like to change in your life now, while being aware of any impact that past events and relationships may have in the present.
Types of clients:
Tamsin provides individual face to face counselling to:
Adults
Young people (11+)
Tamsin can work on a short term or long term basis depending on what feels right for you.
Qualifications
MA Integrative Counselling and Psychotherapy, University of Roehampton
MSc Occupational Psychology, Goldsmiths, University of London
Graduate Diploma Psychology, Thames Valley University
Additional Information:
Tamsin is a Registered Member of the British Association of Counsellors and Psychotherapists (BACP) and a member of the British Psychological Society (BPS).
Contact:
Tel: 07985 180524
Email: tamsin.marriott@googlemail.com
---
Please call 0208 549 8000 to make an appointment with Tamsin.
---