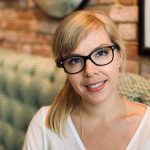 About our Therapist
As a registered Nutrition Coach Taru offers women guidance, support and practical, yet inspiring advice during their postnatal and motherhood journeys. Her focus is on helping the whole family find a balance in these new stages of life, where time and energy are short.
Description of Treatment
Taru's coaching is inspiring, down-to-earth and focused on holistic wellbeing – not just food. In her practice, there's always space to talk about all aspects of life; such as food, sleep, exercise and stress management.
---
Please call 0208 549 8000 to make an appointment with Taru.
---