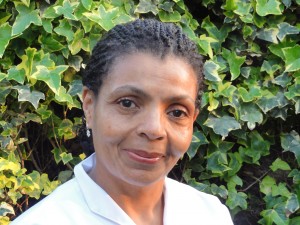 Osteopath, Cranial Osteopath & Naturopath
---
Qualifications
Bsc.Ost.Med.(Hons) and ND from the British College of Osteopathic Medicine qualifying Gillian as both as an Osteopath and Naturopath.  Gillian has had great pleasure working with children for over 20 years, first as a teacher and now as an osteopath and naturopath. She has undertaken ongoing postgraduate study with the Sutherland Cranial College and also teach osteopathic technique to undergraduates.
Valuable clinical experience has been gained from practicing in various clinics throughout London since 2006, and has worked in Kingston over the last three years.
About our Therapist
Gillian Lonsdale a registered Osteopath who specialises in Structual, Cranial and Paediatric Osteopathy.
---
Availability
[list style="green-bullet"]
[/list] [button link="http://kingstonnaturalhealth.com/contact-us" color="#c4dfa2″ size="4″ style="1″ dark="1″ square="0″ target="self"]
Please call 0208 549 8000 to make an appointment
[/button]
Contact our Therapist
Email:  gillianlonsdale@hotmail.com
Tel:  07974 168401
To make an appointment – Please ring or email direct for rates, length of appointment & bookings, or at Kingston Natural Health Centre on 020 8549 8000
---
More about Gillian
Description of treatment
Osteopaths are trained to diagnose and treat the primary cause of pain rather than solely the symptoms. It is always stressed the importance of finding the root cause(s) of any ailment, which would then be addressed in your treatment (s). Individualized treatment programs are created that address your body's needs and a 'whole body' approach is used, acknowledging that in 'true health' mental, physiological and structural systems are all balanced and interlinked. Treatments reflect that, in practical common sense ways.
A diagnosis is given subsequent to a thorough examination, and then a 'hands on' treatment follows. This may involve a variety of techniques including muscle and connective tissue stretching, rhythmic joint movements, or high velocity thrusts to improve the range of motion of a joint. In cranial treatments very gentle manipulative pressure is used to encourage release of stress throughout the body including the head.
Patients' usually find pain is reduced, whilst flexibility and healing is increased and parents' report that babies and children benefit in improved sleeping, improved digestion and a greater ability to 'settle' following this safe and effective treatment. Ultimately, all treatments are followed up with advice as necessary, on any lifestyle changes, exercise & posture.
Both adults and children are regularly treated for many spinal and joint ailments, sports injuries, arthritis, postural dysfunctions, as well as other health problems such as digestive disorders & female health issues.
What Gillian's patients have said
Gillian's approach was of the highest standard. She communicated the likely cause and how to treat the problem followed by treating the condition. ….. She recommended a number of stretching exercises to do at home …….with Gillian's help I am now able to continue to play sports without worrying about the likely pain it may cause. I would recommend Osteopathy and Gillian as the first choice of contact for any treatment. "Chandran, 2009 (administrator)
Gillian has treated our three-year-old son who has since birth been excessively clingy, a poor sleeper, whiney, irritable and generally all round quite hard work.   Gillian's suggestion was that this might be treatable as it could be the result of undue pressure to the skull during delivery.  ……. My husband and I had few expectations …….. in under four treatments there was a colossal shift, the clinginess stopped, the tantrums virtually ceased, he settled down quickly to sleep at night, he slept straight through the night.  He is happier, more carefree,….My husband and I are dumbfounded and delighted.
Lisa M, 2009 (University lecturer)
---