What is Baby Massage?
Baby massage is for parents and carers who would like to learn massage techniques during a baby's early months, encouraging strength, stamina and flexibility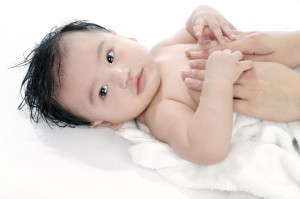 What's it good for?
[column size="2-3″ last="0″]Baby Massage is recommended for the following symptoms:
Colic
, constipation, sleeplessness[/column]
Our Baby Massage Instructor
Make an Appointment
If you feel that Baby massage is for you and want to book a session please call 0208 549 8000. You can also check our Therapists own pages for their individual availability.
More about Baby Massage
Baby massage can help to:
Ease symptoms of Colic, constipation and sleeplessness
Develops muscle strength, co-ordination and improved joint flexibility
Encourages baby's growth
Improves sleep pattern by introducing relaxation
Strengthens the bond between parent and baby
Victoria runs groups on a Monday morning, please contact the Kingston Natural Health Centre for more details or to join the group