What is Podiatry?
Podiatry combines the use of traditional instruments and techniques with natural preparations to threat the foot holistically. All common problems such as corns, hard skin, althletes foot, cracked skin and ingrowing toenails can be treated using Natural Chiropody.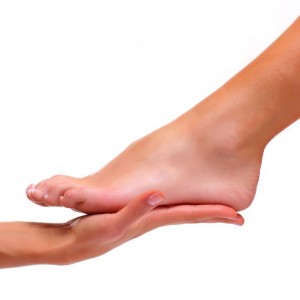 What's it good for?
Podiatry is recommended for the following symptoms:
Athletes Foot, Arthritis, Bone spurs, Bunions, Congenital deformities, Corns, Cracked Skin, Degeneration of the joints of the foot and ankle, Feet Wellbeing, Hammertoes, Hard Skin, Heel pain, Ingrowing Toenails, Nerve entrapments, Skin and nail conditions, Structural deformities, Trauma-related injuries, including fracture and dislocations and post traumatic arthritis
Make an Appointment
If you feel that Podiatry is for you and want to book a session please call 0208 549 8000. You can also check our Therapists own pages for their individual availability.
More about Podiatry
Our feet are often neglected, hidden away in our shoes and just expected to function efficiently.   Only when a problem occurs do we realise how much we depend on our feet. 

Proper care and maintenance is essential to prevent pain and to avoid future problems.   Prompt action can so often prevent asmall problem become a large painful drawn out one, so as soon as you feel something is not quite right, a visit to your chiropodist should be one of the most important things to attend to.
---