What is Homeopathy
Homeopathy is the use of highly diluted substances for the treatment of a wide range of conditions.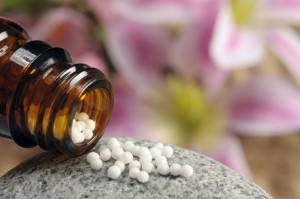 What's it good for?
Homeopathy is recommended for the following symptoms:
Aches & Pains, Allergies & Field Sensitives, Asthma, Back Pain, Depression, Digestive Problems, Emotional Problems, Hayfever & Sinus Problems, Headaches & Migraines, Hormonal & Menstrual Problems, Injuries, Insomnia, Low Energy, Low Immune System, Pregnancy, Skin Conditions
Our Therapists
More about Homeopathy
Did you know ………………………………
* Homeopathy is the second largest system of medicine in the world.
* Scientific research demonstrating homeopathy is an effective form of treatment.
* There are over 3000 registered practitioners across the UK.
* Homeopathy can be prescribed alongside other forms of medicine.
* It is a well – regulated and safe form of medicine with little or no side – effects
* 70% of those that use Homeopathy experience improvements in health
The question is – have you tried it ?
What about seeing my doctor ?
It is recommended that you maintain your relationship with your GP or Specialist. When necessary Homeopathic and Conventional approaches can be used alongside one another to give the most effective and appropriate medical care. In many cases Homeopathy treatment can gradually reduce or remove the need for Conventional drugs. Any change in use of Conventional medication should me discussed with your prescribing doctor as treatment progress.
Make an Appointment
If you feel that Homeopathy is for you and want to book a session please call 0208 549 8000. You can also check our Therapists own pages for their individual availability.order Levitra