What is Metabolic Balance®?
Metabolic Balance® is a scientifically based healthy eating programme, backed up by 20 years of research by German Physicians and Nutritionists.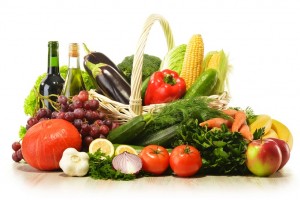 It is a plan which has 4 stages for now and the rest of your life. Each client receives an individual plan based on their unique nutritional requirements, which are determined by a blood test.
Metabolic Balance® works by adjusting your individual body chemistry to rebalance hormone levels, thus promoting fat burning and decreasing fat storage.
Metabolic Balance is scientifically proven
In 2010, a year long scientific study was concluded on the Metabolic Balance® programme and was published in the Journal of Nutrition and Metabolism. The study revealed that participation in the nutrition program led to significant long-term improvements in health status and HRQOL (Health Related Quality of Life).
Metabolic Balance® won the "Medical Wellness Award" in 2009.
Who is the programme for?
Weight loss is one of the main benefits of this programme. However, it can also help symptoms associated with the following conditions and illnesses
Type
Diabetes
Rheumatism
Migraines
Insulin resistance
High blood pressure
Fatigue
High cholesterol
Osteoporosis
Menopause & related symptoms
Allergies
PCOS  
Our Therapist
Kate is a fully registered Metabolic Balance® coach. She will support you throughout your programme with encouragement and advice to help you to achieve your goals.
Make an Appointment
If you feel that Metabolic Balance® is for you and want to book a session please call 0208 549 8000. You can also check our Therapists own pages for their individual availability.