What is Pregnancy Reflexology?
Reflexology is perfectly safe from the second trimester. Working with a client throughout their pregnancy may help induce labour and help towards a naturabirth experience.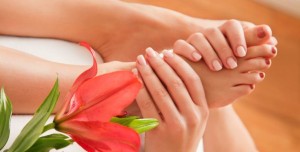 Reflexology during maternity aims to optimise the health of the pregnant woman, concentrating on offering support for pregnancy related discomforts and problems like:
Back Pain
Fluid retention
Heartburn
Anxiety
Morning sickness
Digestive disorders
Headaches
Fatigue
Insomnia
Post Natal Reflexology.
Post Natal Reflexology focuses on the endocrine system and how important it is to correctly balance the hormones.
Post Natal Reflexology is recommended to:
Balance hormones – especially the thyroid gland,
Increase production of milk, 
Boost the immune system,
 Regulate sleep pattern,
Lift up the moods as during the pregnancy the levels of oestrogen and progesterone are much higher than in non-pregnant woman. After birth these hormone levels drop within minutes and by the second day they are very low. This assists the return of tissues to the pre-pregnant state and may account for mood changes, which can be a difficult experience.
Treatments  offered:
Ayurvedic Head & Body Massage Therapy (Marma Abhyanga)
– face part of this massage is the Ayurvedic Face Lift and head part is the Indian Head massage, 
Therapeutic massage
Hot Stone Massage/Therapy,
Lymphatic Drainage Massage,
Massage in Pregnancy, 
Reflexology,
Fertility Reflexology
Pregnancy Reflexology
Post Natal Reflexology.
Last 2 treatments can be named Maternity Reflexology.
Make an Appointment
If you feel that Pregnancy Reflexology is for you and want to book a session please call 0208 549 8000. You can also check our Therapists own pages for their individual availability.