What is Sports Massage?
Sports massage is combination of deep tissue and remedial massage techniques used to address muscular and other soft tissue imbalances that may have been results of injury, lifestyle habits or biomechanical error. Its associated techniques are useful in aiding recovery from injury, stress, fatigue and promoting rest and relaxation.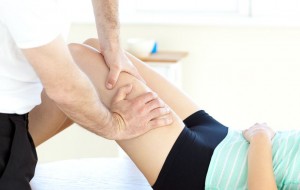 What's it good for?
Sports Massage is recommended for the following symptoms:
Aches & pains,  Back Pain, Injuries, Insomnia, Low Energy, Pregnancy, Sciatica
Our Therapist
Make an Appointment
If you feel that Sports Massage is for you and want to book a session please call 0208 549 8000. You can also check our Therapists own pages for their individual availability.
More about Sports Massage
Regular sessions of sports/deep tissue and remedial massage have been proven to lower blood pressure, reduce stress levels, improve flexibility and posture and strengthen the immune system through improved blood and lymph flow.
Other benefits of Sports Massage include:
Improve joint range of motion
Improve flexibility
Promote relaxation
During and after injury

Help alleviate pain
Return agility and balance
Speed up recovery
Address compensation patterns
Aid rehabilitation

Relieve tension, aches and pains
Improve circulation of bodily fluids
Reduce or increase muscle tone
Injury treatment and prevention
Identify and correct soft tissue irregularities
Reduce stress levels thereby improving performance
Identify and correct postural imbalances
Increase body awareness
Improve soft tissue pliability, breakdown scar tissue and adhesions
*With chronic pathologies, it helps alleviate stress and maintain or improve energy levels. Where these conditions have limited movement ability and range, certain massage techniques can help with restoring movement to joints, muscles and fascia.