Here at Kingston Natural Health Centre we have many practitioners who treat mothers to be, babies and children. If you have a problem, mental or physical or you want to keep your body in tip top condition to get the most out of life for you and your precious little ones then we can help you.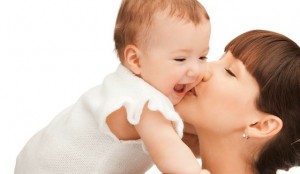 Childbirth is the most natural thing in the world and we think it should stay that way with natural therapies throughout pregnancy and for your new baby
Our therapies can help you get the most out of your pregnancy and birth experience. Get your body in balance and working with you. Our list of treatments below is a guide to what we can offer in our Mother to be and baby clinic:
Acupuncture Pre and Post Natal
Acupuncture is a great way to treat many pregnancy related conditions naturally. It is also effective in preparation for labour and postnatal treatment. Acupuncture can be useful physically and emotionally. 
Acupuncture for children 
Children have a natural fear of needles, but shonishin is a non invasive form of acupuncture and can be used on babies and children to help  with conditions such as colic, indigestion, reflux, allergies, asthma, eczema and many more.
Acupuncture for Fertility and IVF
Acupuncture can be helpful in both men and women struggling with fertility, helping regulate hormones, blood flow and body temperature.
Fertility reflexology can create a healthier environment for a pregnancy to occur by encouraging your body to work more efficiently
Pregnancy Massage
If you are feeling down, tense or aching during pregnancy, pregnancy massage can relieve symptoms and help with labour and your whole birth experience
Nutritional Therapy
To give your baby the best start in life  you need to provide him with best nutrients from the very beginning. Nutritional therapy can guide you from helping to conceive through pregnancy, breastfeeding, weaning and childhood 
Hypnosis for Childbirth
If you are worried about the thought of giving birth, why not try hypnotherapy to make you feel confident and give you a better birthing experience
Pilates for pregnancy and beyond
Pilates is a great form of exercise during pregnancy as it improves your core strength, helps strengthen your pelvic floor muscles and is great for conditioning your mind and body through your pregnancy and birth 
Maternity Reflexology
Reflexology can help right from conception. In the second and third trimester of your pregnancy reflexology can be very effective in easing pregnancy symptoms, inducing labour  and easing labour pains

Mother & Baby Osteopathy
Osteopathy can be a great alternative therapy for pregnancy and help with many pregnancy related conditions such as aches and pains, nausea and vomiting, heartburn,sciatica and more.  Giving birth can be traumatic for you and your baby , osteopathy is great for new mothers and is a safe treatment for babies which can help with colic, reflux amongst other conditions
Midwives
We have an independent team of midwives available to support you through pregnancy, birth and beyond

Baby Massage and Reflexology
Baby massage can relieve your baby of trapped wind, constipation, colic, sleeplessness and teething pain. It is very relaxing for your baby and is something as a mother you can learn to do yourself giving you that extra special bond
Active Birth & Pregnancy Yoga
Learn how to relax, practice breathing methods and help prepare yourself and your unborn baby for his arrival into the world

The Bowen Technique
The Bowen technique can help ease pregnancy symptoms and keep your spine healthy.  The bowen technique can also is safe for babies and great for postnatal sacral discomfort and backache. It has also been used to help with babies that are in the breech position.
Raynor Massage 
Help your post pregnancy recovery and rid your body of toxins and impurities with raynor massage. It is also a great way to eliminate tension from the body
Ultrasound Scans
Covering all scans during your pregnancy