During this special time, many women seek out alternatives to western medication or interventions and acupuncture is a gentle and effective alternative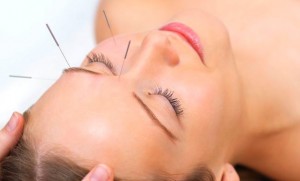 Pregnancy, childbirth and postnatal recovery are viewed in traditional Chinese medicine as a window of opportunity to enhance the woman's wellbeing and value is placed on promoting preventive care to strengthen the mother and baby. 
Acupuncture can be effectively used throughout gestation to treat many pregnancy related conditions such as nausea, heartburn, constipation, hemorrhoids, muscular pain, sinusitis, anxiety, tiredness, varicose veins and breech presentation.
Preparation for labour
A course of pre-birth treatments can be given weekly from 36 weeks until delivery to help prepare the body for labour. Pre-birth treatments can help assist the ripening of the cervix and pelvis and enhance the prospects of an efficient labour.
Postnatal treatment
Acupuncture can be used to deal with many common postnatal conditions such as after pains, night sweats, mild postnatal depression, insufficient lactation, and mastitis. 
Our Acupuncturists

Victoria Busk

If you would like to know more about acupuncture or would like to make an appointment please call Kingston Natural Health Centre on 0208 549 2004