Raynor massage can detoxify the body and trigger natural healing processes in order to remove impurities and toxins accumulated during pregnancy. 
[frame align="left"]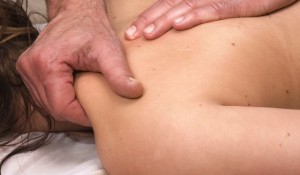 [/frame]It can also release any chronic tension around areas that "suffered" or have been compromised during pregnancy (e.g. lower back, legs, shoulders and feet). 
This technique can also help with the body's recovery after giving birth, releasing tension, re-adjusting posture, and supporting the body for the first months of dealing with the responsibilities and demands of caring for a new born (shoulder and arm problems during feeding, relaxing the body and mind, providing remedy for insomnia, stress and anxiety).
I've got quite a few new mums in my clientele and they love the treatment so I would definitely recommend it. 
If you would like to know more about Raynor Massage or would like to make an appointment with Serge Tampakakis please call Kingston Natural Health Centre in 0208 549 8000