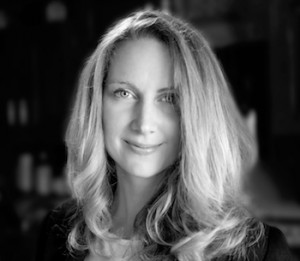 About our Therapist
As your Life Coach Chloe sees your potential. When everyone else doubts, when no one else can see the importance of your need to change – Chloe will.
She will treat you and your situation with utmost respect and listen to your wishes with a sincerity you're probably unaccustomed to in order to assist you in finding a way forward that is genuine to you.  At no point will Chloe give you advice, no one knows your life better than you do.  With the right prompting you will have all the answers yourself.  No matter what's happened in the past the life coaching process inspires  you to take responsibility for your future, from this moment on.
Chloe has now been working with Life Coaching clients for over five years and holds the LCH Dip. qualification in Life Coaching (accredited by the IIC&M).  She has always been fascinated with stories of people turning their lives around and been motivated to learn about the mechanics of how a leopard is actually able to change it's spots.  A great listener, she has a natural enthusiasm for assisting people in making positive changes in their lives.  With a deep-seated belief in people's potential, Chloe makes a dynamic and inspiring coach.
She has lived and worked in five different countries, has had three very different professional careers including television documentaries, education and the wedding industry, and with a family of her own has learnt a lot about juggling trying to be a good mum with a full time career.  Having negotiated the rocky landscape of big change many times in her own life, she well empathises with the courage, insight and hope needed during times of transition, but also knows the liberty and satisfaction that can come from taking your life by the horns so as to steer it in the direction that brings happiness and balance to yourself and those around you.
Testimonials:
"With Chloe as my coach I have been able to really think out-side the box concerning the way I run my business, because of this, with her support I have made some big changes to the direction my business is taking which I never would have thought were possible.  She has also successfully helped me work on work-life balance, I now take part in more activities out of work that I love and over-all feel like a much calmer person."
"Chloe helped me get to the crux of why I was never able to get down to making my lifestyle healthier and my body fitter. Before, wherever I made efforts I would always lapse back into old habits after only weeks.  By identifying what was holding me back, laying down some very practical steps and changes to my timetable I have changed my diet, joined a gym am now actually feeling so much healthier and better about myself.  I've made changes that actually work with the rest of my life so this time I won't be giving up."
"During my short time being coached by Chloe she has supported me in finding ways of bringing more order to my home and family life. On a practical note I'm thrilled that with her help I have managed to organise years worth of important work-related paperwork. I now feel more efficient and lighter as a person.
If you would like to book a free trial session with me or are curious to know more, contact me at chloepetterssonlifecoaching@outlook.com with any queries, or leave a phone number and a good time to call, and I'll get back to you.
---
Please call 0208 549 8000 to make an appointment with Chloe.
---