German and English Hypnotherapy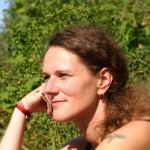 About our Therapist
Heide loves to work with clients with a range of issues from stop smoking or weight control as well as on how to deal with stress, anxiety, lack of confidence or limiting beliefs.
However her field of interest lies In the treatment of performance anxiety, a condition many musicians, actors, athlets as well as many students in exam situations are suffering from. Having spent countless hours in rehearsal rooms and on stages, Heide knows the feelings of doubt, fear and stage fright very well, but she also knows from own experience that hypnotherapy can be a powerful help.
Originally Heide trained as a wood sculptor. Since she developed a strong interest in medicine natural path, she retrained as a Heilpraktiker (Health Practitioner) in Germany and successfully established an own private practice over a period of 6 years before moving to London.
Already fully qualified in hypnotherapy with a certificate from the Thermedius Institut, she graduated with a PGCert hyp diploma at the London College of Clinical Hypnosis which is associated with the University of West London and is currently studying for her PGDip.
Heide doesn't promise miracle cures or offer one session quick fixies. All changes can take time. And still, hypnotherapy is a way to get to the root of what is holding you back, so that change becomes possible, lasting and life changing.
For further information please visit her website  or contact Heide at mindarthypnosis@gmail.com or telephone: 07858 321 292
---
Please call 0208 549 8000 to make an appointment with Heide.
---