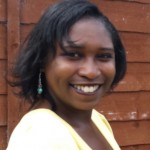 About our Therapist
Born and raised in the UK, living in the London area has given rise to a number of dynamic and diverse opportunities in terms of employment, training and education.
Life, as well as work experiences gained in the private and public sector allowed the absorption and utilization of transferable skills as a natural progression of self-development as well as enabling in the form of Complementary Therapy in the field of Addiction.
Discovering the rewards of Therapy Treatment beneficial to Recipients and enthused by the effects of Reflexology, Indian Head Massage and Reiki Complementary Therapies are visible or otherwise highly recommend as Therapy worth experiencing.
Believing in the philosophy, that an individual "learns something new every day", the wholehearted desire is to share and offer the highest quality of Complementary Therapy Treatments to children, young people and adults for the ultimate relaxation promoting significant positivity in Wellbeing physically, mentally and emotionally.
Description of treatment – The Wellbeing Experience
The Wellbeing Experience includes Reflexology, Reflexology Pre-Conception, Pregnancy & Post Natal Care, Reflexology Cancer & Palliative Care and Indian Head Massage Complementary Therapies which are gentle, safe and a healing state of relaxation to balance the body to relieve stress symptoms significantly.
There are very few contra-indications, although certain conditions may require special care and a close liaison with a medical practitioner.
Discovering and re-discovering the rewards of Therapy, leaves the recipient enthused by the effects, visible or otherwise as a worthwhile experience.
The Proposal of The Wellbeing Experience in the form of Complementary Therapy, providing treatments for Children, Young People and Adults – the treatment could be made available as a part of a series of Wellbeing Therapy Treatments made available weekly, fortnightly, or monthly basis accruing on-going benefits. The treatments are in the duration of an hour – an initial medical history is taken and recorded to be aware of past or current conditions and/or injuries to treat the Recipient. The Therapy Treatment itself comprises of a general stimulation of reflexes and massaging, addressing the whole hold body followed by a more tailored segment of the Therapy Treatment.
---
Please call 0208 549 8000 to make an appointment with Kay.
---