Herbal medicine, Homeopathy, Nutrition, Kinesiology & Kneipp hydrotherapy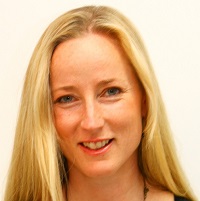 About our Therapist
Kayte Ashton is a degree qualified, fully insured and registered natural medicine practitioner. She uses a number of modalities, such as Herbal medicine, Homeopathy, Nutrition, Kinesiology and Kneipp hydrotherapy to assist in the recovery of chronic or long term illness in women.
Description of treatment
Naturopathic medicine is a health care system that encourages the body's own self-healing processes through the use of natural therapies. Treatment draws on both traditional healing methods and modern biomedical research. Kayte draws on both traditional understanding of health and disease and the medical model of evidence based treatment.
Kayte treats a large number of conditions such as digestive disorders, hormonal problems, anxiety and depression, auto-immunity, weight loss and fatigue disorders. However she also gives general nutritional and well-being advice for those wanting to prevent disease, detoxify and improve energy.
Kayte sees many patients with 'poly-disease'. These are clients who may have been diagnosed with many diseases, and want a natural medicine perspective to help the recovery process. Kayte is trained to avoid drug – herbal – nutrient interactions and can assist even when many medications are being taken.
Kayte runs a clinic called SHE health and healing, which specializes in women's health. Women's health is often overlooked and complicated but can respond very well to a natural medicine approach.
Qualifications
BHSci (Naturopathy), BSci, Diploma Natural Nutrition, Diploma Holistic Nutrition, Certificate IV Kinesiology, Certificate Kneipp Hydrotherapy, Certificate Bio Impedance
---
Please call 0208 549 8000 to make an appointment with Kayte.
---