Hypnotherapy & clairvoyance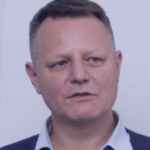 About our Therapist
Kim works both with his intuition and via therapeutic support.
During his career as a NLP- and hypnotherapist Kim has already worked with hundreds of clients both in Danish and English. Kim's therapy is always highly efficient in regards to guiding his clients to find the answer within. His clients also experience a feeling deep of unburdening after a session with him.
Description of treatment Kim's therapy is highly efficient in regards to removing negative convictions, additions, phobias etc.
He furthermore works with his highly developed intuition in order to assist his clients on their path to find the answers to current problems and considerations within. He believes we all have the answer within, but often need guidance to search and find it.
Kim is spiritually well-connected and offers his clients very meaningful messages, guidance and support. He  always urges his clients to remain critical and to be aware of their own inner voice before they adapt input from himself or others. He is able to guide the client to feel into whether a hunch is good for them or not and he makes sure that his clients feel assured of their new/remaining course in life is in accordance With their inner beliefs and values.
Hence all in all Kim sees it as his foremost task to guide his clients to find his or her answer within. He is  very capable of helping his clients find the way back "home" and from that position increase their awareness and ability to reach whatever goal and ambition set within and thereby getting closer to become happy and satisfied.
---
Please call 0208 549 8000 to make an appointment with Kim.
---