Hypnotherapy, Counselling, Cognitive Behavioral Therapy, Mindfulness based therapy (mindfulness Meditation), Relaxation Training, Assertiveness Training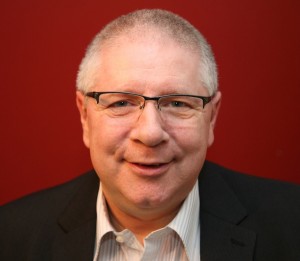 About our Therapist
Michael Cohen is a Clinical Hypnotherapist and Cognitive Behavioural Hypnotherapist and registered counsellor with 28 years experience in assisting people with a wide range of problems.
Michael has experience of dealing with a wide range of issues but specialises in offering one-to-one Hypnotherapy and Cognitive-Behavioural Therapy (CBT) techniques for social anxiety, phobias, panic attacks, and related issues like building confidence and self esteem.
Michael is the author of two books about therapy, including the No 1 best self-help selling "The power of accepting yourself."
Things you might come to see Michael for :
Stress & Anxiety – For example social anxiety, specific situational anxiety, panic attacks, work-related stress etc.
Phobias – For example needles, heights, enclosed or open spaces etc
Fears – For example flying, travelling on the underground, specific animals or insects, the dentist, hospitals, childbirth etc
Breaking Unwanted Habits – For example stopping smoking, nail-biting etc
Low Mood States / Depression -Hypnotherapy is often combined with cognitive behavioural therapy to help you change they way you think and feel about yourself, others and the situation you find yourself in.
Emotional Trauma – For example hurt, upset, anger, frustration or guilt which is caused by current or past events.
Personal Development – For example confidence building, public speaking, study skills, sports performance etc.
Psycho-somatic Conditions – These are conditions which are caused or exacerbated by stress. For example irritable bowel syndrome (IBS), tension headaches, skin conditions etc.
Pain management – For example pain after an accident, long term chronic pain, pain in dentistry, pain in surgery, post surgical pain
Obsessive Behaviour – For example continuous worrying thoughts, a compulsive desire to repeat an activity e.g. hand washing, an exaggerated desire for neatness
Problems Sleeping – Insomnia. For example getting off to sleep, habitual waking in the night, disturbed sleep, frequent nightmares etc .
Inter-Personal Problems – For example relationship problems, family problems, or conflict at work
Coping With Nerves – For example exams, job interviews, a driving test, auditions, competitive sport etc.
Not sure Which therapy is for you?
If you are unsure or don't see your issue listed Michael offers a free no obligation phone or skype consultation so that you can discuss your needs.
---
Please call 0208 549 8000 to make an appointment with Michael.
---