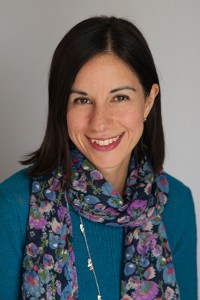 About our Therapist
Mimi is a qualified cognitive-behavioural hypnotherapist who offers an evidence-based approach to help you change the way you think, feel and behave.
Description of treatment
Mimi uses a combination of hypnotherapy, proven techniques from cognitive behavioural therapy (CBT) and mindfulness-based approaches. Her aim is to help you develop the tools and skills to learn to help yourself.Research has shown that a combination of hypnotherapy and CBT is more powerful than CBT alone. Although everyone is different, most people need only 4-6 sessions and some issues – such as habit breaking and stopping smoking – may only need one session.
Examples of things Mimi can help with are:
• overcoming anxiety
• controlling stress
• boosting confidence
• overcoming phobias
• stopping smoking
• breaking bad habits (such as nail biting or hair pulling)
• dealing with insomnia
• exam nerves
This is not an exhaustive list – please feel free to contact Mimi if there's any other issue you'd like to discuss.
Mimi offers a free, no-strings,15-minute phone consultation. She says:
"It's really important that you work with someone you feel comfortable with, so please feel free to call me for a chat so you can get a feel for how I could help (or, if you prefer you can email me at mimi@relaxedmindtherapy.co.uk)"
Mimi is registered with the General Hypnotherapy Register and the Register for Evidence-Based Hypnotherapy and Psychotherapy and adheres to both their Codes of Ethics.
For more information, please see www.relaxedmindtherapy.co.uk or contact mimi@relaxedmindtherapy.co.uk
---
Please call 0208 549 8000 to make an appointment with Mimi.
---