What is Swedish Massage?
The term "Swedish Massage" refers to a variety of techniques specifically designed to relax muscles by applying pressure to them against deeper muscles and bones, and rubbing in the same direction as the flow of blood returning to the heart.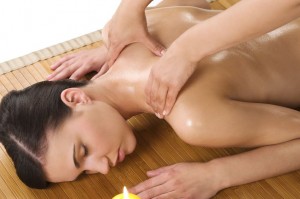 What's it good for?
Swedish Massage is recommended for the following symptoms:
Aches & Pains, Back Pain, Depression, Detox, Emotional Problems, Headaches & Migraines, Insomnia, Low Energy, Low Immune System
Our Therapists
Hilary Insall
Alan Gin
Sangi Acanthi
Zorana Nisic

Make an Appointment
If you feel that Swedish Massage is for you and want to book a session please call 0208 549 8000. You can also check our Therapists own pages for their individual availability.
More about Swedish Massage
The main purpose of Swedish massage is to increase the oxygen flow in the blood and release toxins from the muscles.
Swedish massage shortens recovery time from muscular strain by flushing the tissues of lactic acid, uric acid, and other metabolic wastes. It increases circulation without increasing heart load. It stretches the ligaments and tendons keeping them supple and pliable. Swedish massage also stimulates the skin and nervous system and soothes the nerves themselves at the same time. It reduces stress both emotional and physical, and is suggested in a regular program for stress management. It also has many specific medical uses.
Swedish massage feels good, is relaxing and invigorating. It affects the nerves, muscles, glands, and circulation, while promoting health and wellbeing.get writing essay help