Reflexology, Pregnancy Reflexology, Fertility Reflexology, Swedish Body Massage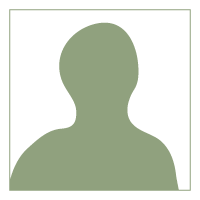 About our Therapist
Zorana is am a fully qualified and insured Swedish Body Massage Therapist and Reflexologist. She is also specialised for Reflexology during pregnancy and apart from regular Reflexology qualifications she attended Reflexology in Fertility, Pre Conception and Pregnancy courses, one with M. Kruchik and also with Louise Keet
Description of treatment
Zorana's aim is to design each treatment depending on the clients needs. Her usual massage treatment will include a well balanced combination of Indian head massage, Swedish body massage and the last 10min of the treatment she uses reflexology to target clients specific needs.
The reflexology treatment starts with a gentle feet massage followed by deep manipulations of the feet to stimulate different zones in the body to help the body heal and repair itself.
Prices
Massage Pricelist:
30min treatment – £30
45min treatment – £40
60min treatment – £50
Reflexology Pricelist:
60min treatment – £45
30min Trial session -£20
What Zorana's patients have said
I am very happy to have found you this year and your treatments are superb! I have been dreaming about coming back and having another massage soon. (Holly Waga)
If you feel you deserve a treat then this is a place to be. I used to get massages to release my stress and tiredness, however I have found Reflexology to be much more effective. Fifty percent of the stress goes as soon as you enter the room, just due to relaxing, tranquil environment and ambience, then you have the reflexology you get the wow factor. I strongly recomend the experience. (Zabair Bhatti)
Zorana is without the doubt the best therapist I have ever come across. I have been to various spas and sports centres but none of these.I ever found as good. You really feel Zorana totally focuses when treating you, you can tell she loves what she does and this is what makes a great therapist. She has such a calm, open and happy presence that just being around her you feel relaxed. I think this is what makes her so special! (Shirley)
I am firm believer in the power of physical touch to create emotional wellbeing, and thats exactly what Zorana does for her clients. Her Swedish massage is undoubtedly the best I have ever had (and I have had dozens!)
Zoranas pressure is strong enough to unknot and stretch out my muscles to the core. It is, however, not so hard as to hurt at all. My general wellbeing is definately enhanced by regular reflexology as well. Not only I relax from a very stressful life – our regular sessions became my weekly sanctuary. (Natasha Popovic)
---
Please call 0208 549 8000 to make an appointment with Zorana.
---