Life Coach, Emotional Freedom Technique, neuro linguistic programming, hypnotherapy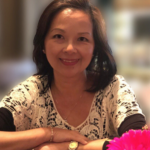 About our Therapist
Loanne is an expert in Mind Reprogramming, specialising in healing past traumas and changing negative beliefs.
Loanne is qualified as a Certified Hypnotherapist, Emotional Freedom Technique (EFT) and Matrix Reimprinting Practitioner, Neuro Linguistic Programming (NLP) and a Life Coach focusing on deep transformation work to help her clients Heal Their Past, Change Their Present and Transform Their Future.
Description of treatment

Loanne can help in the following areas:Stress and Anxiety
Depression
Insomnia
Addictions
Self Esteem and Confidence
Fears and Phobias
Post Traumatic Stress Disorder
Lifestyle and Relationship issues
Find meaning and purpose
To cultivate Inner Peace, Happiness and FulfilmentLoanne also teaches Mindfulness and Emotional Intelligence to empower you to cultivate emotional balance, agility and resilience.
She is noted for her intuitive ability to tune in and understand the blocks or the beliefs that are holding you back, she helps you to heal and let go of the past, adopt new empowering mindset, connect with your authentic self so you can go on to create a purposeful, joy-filled life.
With over 20 years of experience in Complimentary Therapy, Loanne uses a combination of deep transformational work, coaching, practical strategies, healing, hypnotherapy, EFT or NLP in various combinations. With a range of tools and modalities in her tool belt, each package is bespoke to meet the individual clients' needs.
After your sessions with Loanne, you'll feel empowered and gain skills that could be used for the rest of your life. She'll also teach you how to gain control of your emotional reactions when faced with stressful situations.
Loanne offers a Free 20 minutes Discovery call to discuss your requirement, click on this link to book.
Loanne is a Member of the National Council for Psychotherapist (NCP), Emotional Freedom Technique and Matrix Reimprinting Academy.
Heal your past, transform your life!
EFT Master Practitioner
Matrix Reimprinting Practitioner
NLP Practitioner
Health Coach
Mindfulness and Spiritual Teacher
Mobile:  +44 7812 939 051
Email:  loannethor@hotmail.com
---
Please call 0208 549 8000 to make an appointment with Loanne.
---