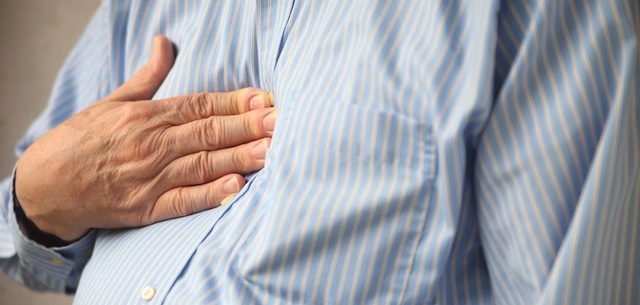 Keep Your Digestive System Healthy Without PPIs
Protein Pump Inhibitors or PPIs as they are known are used to treat gastric problems including GERD (Gastroesophageal reflux disease), stomach ulcers and Helicobacter Pylori. They are one of the most over proscribed drugs and recent research has shown that they can have serious side effects.
PPIs work by slowing the acid producing enzyme in the stomach wall, although the reduction of acid  prevents the occurrence of and helps heal stomach ulcers, when we take PPI's our body naturally wants to produce more acid causing a vicious cycle making it hard to come off them.
PPI's come with a long list of side effects including: headaches, diarrhoea, constipation, abdominal cramps, nausea, skin rash, weight gain and pneumonia.  Equally worryingly as these side effects which can be troublesome enough is the fact that taking PPIs for prolonged periods of time can cause deficiency in vitamin B12, Vitamin C, Calcium and Magnesium.  The body needs acid to break down the foods and absorb the nutrients so reducing stomach acid means we can't get the most from our food.
Vitamin B12 is essential in red blood cell production and maintaining a healthy heart, also a deficiency in vitamin B12 can lead to anaemia and a damaged nervous system. Vitamin C and calcium are important in maintaining health bones and in fact studies show that taking ongoing use of PPIs  can increase your risk of osteoporosis  fractures.
Magnesium is vital for correct function of the muscular system and again plays a role in heart health.
In many cases, if not all, are ways of managing stomach problems without the use of PPIs although we never recommend you come off prescribed medication without first talking to your health care provider.  Here are some suggestions on alternative treatments:
Keep meals small
Eat small meals more frequently than 3 large meals a day, avoiding as much as possible the following:
Red meat
Spicy food
Excess salt
Caffine
Refined carbohydrates
Alcohol
Aspirin (where possible)
Raw vegetable juices can have a healing effect on the digestive system and help reduce indigestion, particularly beetroot, cabbage, carrot, celery cucumber, parsley and spinach. Also the inclusion of probiotic foods are particularly beneficial for a healthy digestive system and raw garlic, particularly in the case of Helicobacter Pylori.
Have an allergy test
Many people who suffer with digestive problems can have intolerances to certain foods without realising. Lactose and gluten are among the most common intolerances causing problems in the digestive tract.
Natural remedies
There are various remedies that have worked for many people, improving symptoms and in some cases keeping the problem at bay completely.  It is a matter of trial and error finding out which combination could work for you, the following taken on a regular basis have shown they can be effective remedies:
Apple cider vinegar
Aloe Vera juice
Digestive enzymes
Fennel tea
Anise tea 
Chamomile tea
Ginger tea
Oregano oil
Slippery Elm
Marshmallow root
Licorice root 
 Again we recommend you talk to your healthcare provider before making any changes to your medication or diet.
Coming up  in The Centre we have 
Monday 16th December
Colonic Hydrotherapy with Enrida Kelly
Food and allergy testing with Cathy Foley
nutrition advice with Cathy Foley  
Tuesday 17th
Colonic Hydrotherapy 
Podiatry with Susan Emami
Acupuncture (including IVF, fertility and pregnancy oriented) with Victoria Busk
Reflexology with Victoria Busk
Sports massage with Jambaal Jeng 
Back and neck pain therapy with Jambaal Jeng
Visceral manipulation with Jambaal Jeng
Myofascial release with Jambaal Jeng
Swedish massage with Hilary Insall 
Remedial massage with Hillary Insall
Lymphatic drainage with Hilary Insall 
Ultrasound Baby Scans with Rachel Bailey
Wednesday 18th
Colonic hydrotherapy with David Taylor
Acupuncture (including IVF, fertility and pregnancy oriented) with Victoria Busk
Reflexology with Victoria Busk
Homeopathy with Shauna Estrada
Osteopathy with Gillian Lonsdale 
Naturopathy with Gillian Lonsdale
Sports Massage  with Kelly Shirley
soft tissue remedial therapy with Kelly Shirley
Sports massage with Jambaal Jeng 
Back and neck pain therapy with Jambaal Jeng
Visceral manipulation with Jambaal Jeng 
Thursday 19th  
Colonic Hydrotherapy with Mandy Jones
Deep tissue massage with Serge Tampakakis 
Raynor massage with Serge Tampakakis
Kinesio taping with Serge Tampakakis 
Deep tissue massage with Melanie Howlett
Holistic and advanced clinical massage with Melanie Howlett
Myofascial release with Melanie Howlett
Advanced sports stretching with Melanie Howlett
Reiki with Melanie Howlett 
Body Talk System with Yvette Smith
Homeopathy with Dr Muthulingam
Acupuncture with Dr Muthulingam
Massage with Dr Muthulingam 
Friday 20th 
Colonic Hydrotherapy 
Sports massage with Jambaal Jeng 
Back and neck pain therapy with Jambaal Jeng
Visceral manipulation with Jambaal Jeng
Myofascial release with Jambaal Jeng
Hypnotherapy with Urmila Lewis 
Clinical NLP with Urmila Lewis   
Clinical Psychology with Dr Sally Field
Assessment  and psychology treatment with Dr Sally Field 
Saturday 21st
Colonic Hydrotherapy with Shemila Tharani
Physiotherapy with Ravi Shanker
Counselling with Phil Hartland  
Slimming massage Better than Lipo with Hayat el Hamri 
Chiropractics with Robert Lloyd 
Bowen Therapy with Daniel Dollin
Acupuncture with Daniel Dollin
Reflexology with Daniel Dollin
Hypnotherapy with Helen McIlreavy
Sunday 22nd
Colonic Hydrotherapy with Shemila Tharani
Therapeutic Massage with Helen Rennie
Art Therapy with Helen Rennie
Aromatherapy with Helen Rennie
Counselling with Helen Rennie
Crystal Healing with Helen Rennie
Massage with Sheena Cox Dorey
Reiki with Sheena Cox Dory
If you would like to know more about any of our therapies please conatct us on 0208549800 or 07436 070 832
[social_share]