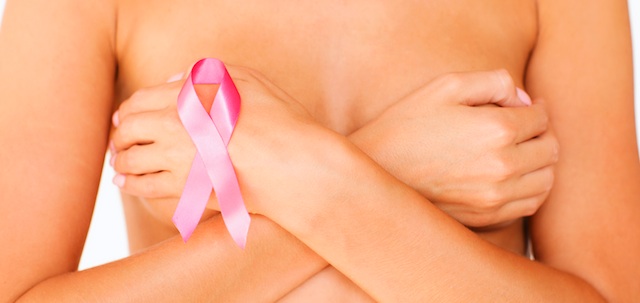 Breast Cancer awareness month, how aware are you?
This month thousands of people around the world are doing sponsored events to raise money for breast cancer awareness from Walking to skydiving. What do you know about breast cancer? Here are a few facts for you:
In the UK the number of people diagnosed with breast cancer is on the rise but the number of deaths from breast cancer is decreasing.
Did you know that men can suffer from breast cancer too?  Although not nearly as many men are diagnosed with the disease, about 55,000 people a year are diagnosed with breast cancer in the UK, of which 400 are men.  
Less than 10% of breast cancer cases are hereditary 
80% of breast cancer cases are diagnosed in people over 50 years old.
1 in 8 women will be victim to breast cancer at some point in their life time.
What are your risks? (Approximate risk for women):
1 in 2,000 under 29,
1 in 215 up to age 39,
1 in 50 up to age 49,
1 in 22 up to age 59,
1 in 13 up to age 69.
So what can you do to reduce your risk of breast cancer?
Don't smoke
Keep alcohol to 1 glass of wine (or equivalent) a day 
Maintain a healthy weight
Eat a healthy diet including greens, beans, onions, garlic, nuts and seeds
Try to eat a variety of coloured fruit and veg (6 to 8 portions a day) i.e purples, greens, reds, yellows etc
Eat organic meat and dairy and keep them to a minimum
Exercise regularly, recent studies have shown that an hours walking a day can significantly reduce you chance of breast cancer
Breastfeeding, if you intend to have children
Don't take synthetic HRT
Try to avoid stress as much as possible
Keep your environment as toxin free as possible and avoid exposure to radiation
Oxygenate your system, this can be done in many ways from breathing exercises to oxygen therapy.
Coming up in the centre we have:
Monday 7th October
Colonic Hydrotherapy with Enrida Kelly
Food and allergy testing with Cathy Foley
nutrition advice with Cathy Foley  
Hypnotherapy with Emily Harbrecht 
NLP with Emily Harbrecht
Slimming massage Better than Lipo with Hayat el Hamri 
Acupuncture with Miguel Freitas
Chinese herbal medicine with Miguel Freitas
Moxa with Miguel Freitas  
Massage with Sathish Kumar Muthulingam
Acupuncture with Sathish Kumar Muthulingam
Homeopathy with Sathish Kumar Muthulingam
Tuesday 8th October
Colonic Hydrotherapy with Joanie Graff
Podiatry with Susan Emami
Acupuncture (including IVF, fertility and pregnancy oriented) with Victoria Busk
Reflexology with Victoria Busk
Sports massage with Jambaal Jeng 
Back and neck pain therapy with Jambaal Jeng
Visceral manipulation with Jambaal Jeng
Myofascial release with Jambaal Jeng
Swedish massage with Hilary Insall 
Remedial massage with Hillary Insall
Lymphatic drainage with Hilary Insall  
Wednesday 9th
Colonic hydrotherapy with Enrida Kelly
Acupuncture (including IVF, fertility and pregnancy oriented) with Victoria Busk
Reflexology with Victoria Busk
Homeopathy with Shauna Estrada
Osteopathy with Gillian Lonsdale 
Naturopathy with Gillian Lonsdale
Sports Massage  with Kelly Shirley
soft tissue remedial therapy with Kelly Shirley
Sports massage with Jambaal Jeng 
Back and neck pain therapy with Jambaal Jeng
Visceral manipulation with Jambaal Jeng
Thursday 10th
Colonic hydrotherapy with Mandy Jones  
Deep tissue massage with Serge Tampakakis 
Raynor massage with Serge Tampakakis
Kinesio taping with Serge Tampakakis 
Sports massage with Jambaal Jeng 
Back and neck pain therapy with Jambaal Jeng
Visceral manipulation with Jambaal Jeng
Deep tissue massage with Melanie Howlett
Holistic and advanced clinical massage with Melanie Howlett
Myofascial release with Melanie Howlett
Advanced sports stretching with Melanie Howlett
Reiki with Melanie Howlett 
Body Talk System with Yvette Smith
Homeopathy with Sathish Kumar Muthulingam
Acupuncture with Sathish Kumar Muthulingam
Massage with Sathish Kumar Muthulingam
Friday 11th
Colonic Hydrotherapy with Joanie Graff
Sports massage with Jambaal Jeng 
Back and neck pain therapy with Jambaal Jeng
Visceral manipulation with Jambaal Jeng
Myofascial release with Jambaal Jeng
Hypnotherapy with Urmila Lewis 
Clinical NLP with Urmila Lewis   
Natural Facelift Massage with Jacqui Bootle
Reflexology with Jacqui Bootle
Saturday 13th
Colonic Hydrotherapy with Enrida Kelly
Colonic Hydrotherapy with Shemila Tharani
Physiotherapy with Ravi Shanker
Counselling with Phil Hartland  
Cognitive, behavioural, psychodynamic therapy with Martyn Bignold 
Slimming massage Better than Lipo with Hayat el Hamri 
Chiropractics with Robert Lloyd 
Bowen Therapy with Daniel Dollin
Acupuncture with Daniel Dollin
Reflexology with Daniel Dollin
Aormatherapy with Cindy  Mollineau
Reflexology with Cindy  Mollineau
Bamboo massage with Cindy  Mollineau  
Sunday 14th
Colonic Hydrotherapy with Shemila Tharani
Therapeutic Massage with Helen Rennie
Art Therapy with Helen Rennie
Aromatherapy with Helen Rennie
Counselling with Helen Rennie
Crystal Healing with Helen Rennie
Reflexology with Deborah Bell
If you would like to know more about any of our therapies please conatct us on 0208549800 or 07436 070 832
[social_share]