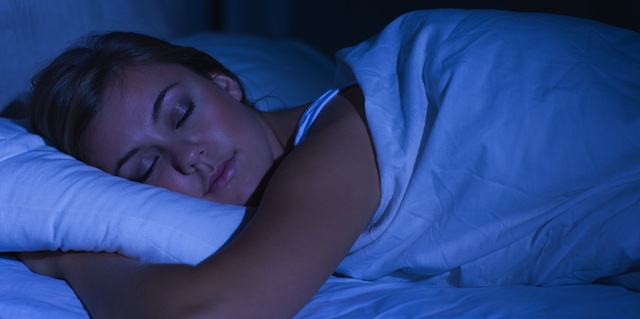 Sleeping is good for us but why and how do we do it?
Experts say that as adults we should get 8 to 10 hours sleep a night, but how many of us actually do? This week we saw Michael Molsey's program "Trust Me I'm a Doctor"  which documented that there are significant health benefits in just 1 extra hour's sleep a night
According to the Sleep Council the average Briton gets only 6 1/2 hours sleep a night. During a study they found that when the volunteer's got 6 1/2 hours sleep their blood showed higher activity in genes relating to diabetes, cancer, inflammation, immune response and stress results.  Yet when the volunteers got 7 1/2 hours the results showed a reduction in activity in the same genes.
Sleep is not just important for our health as we get older though, our memory function and mental agility is restricted thought lack of sleep.  When we go into REM sleep our short term memory is transferred to long term and if we do not get sufficient REM sleep then those memories can be lost forever. This can effect performance in our day to day lives whatever we do.
If you struggle to get enough sleep at night there are steps you can take to try to improve the length and quality of your sleep:
Go to bed at the same time very night
Develop relaxing routine in the hour leading up to bed time
Make sure your bedroom is as dark as possible
Keep the bedroom for sleep and sex only
Don't eat large meals late in the evening
Avoid caffine from about 4pm onwards
Don't drink alcohol in the hours leading up to bed
Don't smoke
Get at least 30 minutes exercise  day
In the hour leading up to bed avoid television, computers and mobiles phones etc. 
Get as much light as you can during the day
Don't share your bed with your children or pets
We have several practitioners at the centre able to help in probematic sleeping from homeopathy to counselling and more
Coming up in The Centre we have:
Monday 14th October
Colonic Hydrotherapy with Enrida Kelly
Food and allergy testing with Cathy Foley
nutrition advice with Cathy Foley  
Hypnotherapy with Emily Harbrecht 
NLP with Emily Harbrecht
Slimming massage Better than Lipo with Hayat el Hamri 
Acupuncture with Miguel Freitas
Chinese herbal medicine with Miguel Freitas
Moxa with Miguel Freitas  
Tuesday 15th October
Colonic Hydrotherapy with Joanie Graff
Podiatry with Susan Emami
Acupuncture (including IVF, fertility and pregnancy oriented) with Victoria Busk
Reflexology with Victoria Busk
Sports massage with Jambaal Jeng 
Back and neck pain therapy with Jambaal Jeng
Visceral manipulation with Jambaal Jeng
Myofascial release with Jambaal Jeng
Swedish massage with Hilary Insall 
Remedial massage with Hillary Insall
Lymphatic drainage with Hilary Insall  
Wednesday 16th
Colonic hydrotherapy with David Taylor
Acupuncture (including IVF, fertility and pregnancy oriented) with Victoria Busk
Reflexology with Victoria Busk
Homeopathy with Shauna Estrada
Osteopathy with Gillian Lonsdale 
Naturopathy with Gillian Lonsdale
Sports Massage  with Kelly Shirley
soft tissue remedial therapy with Kelly Shirley
Sports massage with Jambaal Jeng 
Back and neck pain therapy with Jambaal Jeng
Visceral manipulation with Jambaal Jeng
Thursday 17th
Colonic hydrotherapy with Mandy Jones  
Deep tissue massage with Serge Tampakakis 
Raynor massage with Serge Tampakakis
Kinesio taping with Serge Tampakakis 
Sports massage with Jambaal Jeng 
Back and neck pain therapy with Jambaal Jeng
Visceral manipulation with Jambaal Jeng
Deep tissue massage with Melanie Howlett
Holistic and advanced clinical massage with Melanie Howlett
Myofascial release with Melanie Howlett
Advanced sports stretching with Melanie Howlett
Reiki with Melanie Howlett 
Body Talk System with Yvette Smith
Homeopathy with Sathish Kumar Muthulingam
Acupuncture with Sathish Kumar Muthulingam
Massage with Sathish Kumar Muthulingam 
Friday 18th
Colonic Hydrotherapy with Joanie Graff
Sports massage with Jambaal Jeng 
Back and neck pain therapy with Jambaal Jeng
Visceral manipulation with Jambaal Jeng
Myofascial release with Jambaal Jeng
Hypnotherapy with Urmila Lewis 
Clinical NLP with Urmila Lewis   
Natural Facelift Massage with Jacqui Bootle
Reflexology with Jacqui Bootle
Saturday 19th
Colonic Hydrotherapy with Enrida Kelly
Colonic Hydrotherapy with Shemila Tharani
Physiotherapy with Ravi Shanker
Counselling with Phil Hartland  
Cognitive, behavioural, psychodynamic therapy with Martyn Bignold 
Slimming massage Better than Lipo with Hayat el Hamri 
Chiropractics with Robert Lloyd 
Bowen Therapy with Daniel Dollin
Acupuncture with Daniel Dollin
Reflexology with Daniel Dollin
Aormatherapy with Cindy  Mollineau
Reflexology with Cindy  Mollineau
Bamboo massage with Cindy  Mollineau  
Sunday 20th
Colonic Hydrotherapy with Shemila Tharani
Therapeutic Massage with Helen Rennie
Art Therapy with Helen Rennie
Aromatherapy with Helen Rennie
Counselling with Helen Rennie
Crystal Healing with Helen Rennie
Reflexology with Deborah Bell
If you would like to know more about any of our therapies please conatct us on 0208549800 or 07436 070 832
[social_share]