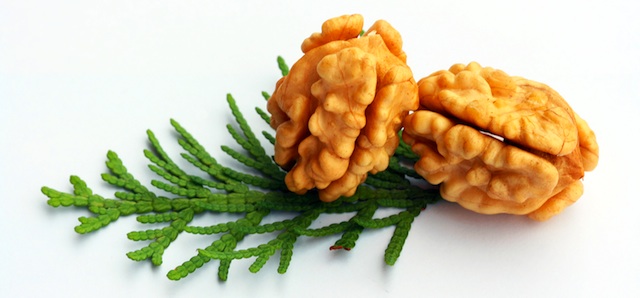 Can we reduce cholesterol without statins?
If you suffer with high cholesterol then you are not alone, over 52 million prescriptions are written in UK every year for statins, to keep cholesterol at a safe level. However, statins can have serious side effects, do you know how to help yourself lower cholesterol without their help?
Taking statins can deplete the body of essential nutrients coenzyme Q10, zinc and selenium. Many people who have been prescribed statins think they have been given a form of invincibility which enables them to eat or drink whatever they like no matter how unhealthy. Side effects from statins include muscle pain and damage, liver damage, digestive problems, memory loss, skin rash or irritation, nausea and vomiting. If you suffer with high blood pressure or diabetes, have a  family history of high cholesterol, are overweight or a smoker then you are more at risk of high cholesterol.  
If you follow these six easy steps below then you could be on the right track to keeping healthy cholesterol levels:
Exercise for 30 minutes a day
Get plenty of fibre by eating a healthy diet high in fruits and vegetables 
cut out foods high in saturated fats.
Add oats, walnuts, almonds, oily fish, olive oil and organic fermented soya, to your diet
Don't smoke
Take red yeast rice extract
Talk to your doctor before making any changes to your medication.
Next week in The Centre we have:
Monday 21st October
Colonic Hydrotherapy with Enrida Kelly
Food and allergy testing with Cathy Foley
nutrition advice with Cathy Foley  
Hypnotherapy with Emily Harbrecht 
NLP with Emily Harbrecht
Slimming massage Better than Lipo with Hayat el Hamri 
Acupuncture with Miguel Freitas
Chinese herbal medicine with Miguel Freitas
Moxa with Miguel Freitas     
Tuesday 22nd October
Colonic Hydrotherapy with Joanie Graff
Podiatry with Susan Emami
Acupuncture (including IVF, fertility and pregnancy oriented) with Victoria Busk
Reflexology with Victoria Busk
Sports massage with Jambaal Jeng 
Back and neck pain therapy with Jambaal Jeng
Visceral manipulation with Jambaal Jeng
Myofascial release with Jambaal Jeng
Swedish massage with Hilary Insall 
Remedial massage with Hillary Insall
Lymphatic drainage with Hilary Insall   
Wednesday 23rd
Colonic hydrotherapy with Enrida Kelly
Acupuncture (including IVF, fertility and pregnancy oriented) with Victoria Busk
Reflexology with Victoria Busk
Homeopathy with Shauna Estrada
Osteopathy with Gillian Lonsdale 
Naturopathy with Gillian Lonsdale
Sports Massage  with Kelly Shirley
soft tissue remedial therapy with Kelly Shirley
Sports massage with Jambaal Jeng 
Back and neck pain therapy with Jambaal Jeng
Visceral manipulation with Jambaal Jeng 
Thursday 24th
Colonic hydrotherapy with Mandy Jones  
Deep tissue massage with Serge Tampakakis 
Raynor massage with Serge Tampakakis
Kinesio taping with Serge Tampakakis 
Sports massage with Jambaal Jeng 
Back and neck pain therapy with Jambaal Jeng
Visceral manipulation with Jambaal Jeng
Deep tissue massage with Melanie Howlett
Holistic and advanced clinical massage with Melanie Howlett
Myofascial release with Melanie Howlett
Advanced sports stretching with Melanie Howlett
Reiki with Melanie Howlett 
Body Talk System with Yvette Smith
Homeopathy with Sathish Kumar Muthulingam
Acupuncture with Sathish Kumar Muthulingam
Massage with Sathish Kumar Muthulingam 
Friday 25th
Colonic Hydrotherapy with Joanie Graff
Sports massage with Jambaal Jeng 
Back and neck pain therapy with Jambaal Jeng
Visceral manipulation with Jambaal Jeng
Myofascial release with Jambaal Jeng
Hypnotherapy with Urmila Lewis 
Clinical NLP with Urmila Lewis   
Natural Facelift Massage with Jacqui Bootle
Reflexology with Jacqui Bootle
Saturday 26th
Colonic Hydrotherapy with Shemila Tharani
Physiotherapy with Ravi Shanker
Counselling with Phil Hartland  
Cognitive, behavioural, psychodynamic therapy with Martyn Bignold 
Slimming massage Better than Lipo with Hayat el Hamri 
Chiropractics with Robert Lloyd 
Bowen Therapy with Daniel Dollin
Acupuncture with Daniel Dollin
Reflexology with Daniel Dollin
Aormatherapy with Cindy  Mollineau
Reflexology with Cindy  Mollineau
Bamboo massage with Cindy  Mollineau  
Sunday 20th
Colonic Hydrotherapy with Shemila Tharani
Therapeutic Massage with Helen Rennie
Art Therapy with Helen Rennie
Aromatherapy with Helen Rennie
Counselling with Helen Rennie
Crystal Healing with Helen Rennie
Reflexology with Deborah Bell 
If you would like to know more about any of our therapies please conatct us on 0208549800 or 07436 070 832
[social_share]