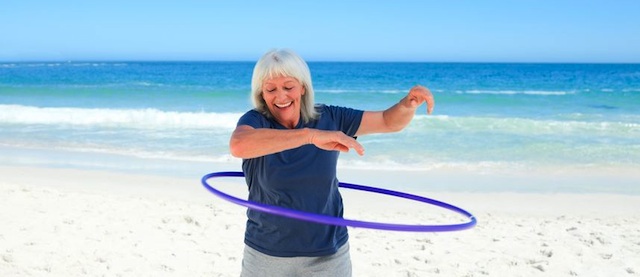 There may now be a way of  detecting Alzheimer's and other forms of dementia in the early stages.  Whilst scientists still work hard to find ways of halting or slowing such diseases is there anything we can do to help ourselves prevent the onset of Alzheimer's?
Japanese scientists believe they have found a way of identifying the presence of Tau in the brain, Tau is a protein that exists in Alzheimer's sufferers. Dementia effects 1 in 14 people over 65 and as many as 1 in 6 over 80, although people under 65 are at risk too as in the UK at least 17,000 people under 65 suffer from some form of dementia.
Dementia is distressing, not just for the person suffering it but for those that are close to them, perhaps mainly because it is currently an incurable and progressive disease. Still not enough is known about dementia and Alzheimer's to determine what causes it but people at higher risk are those with it in their family; people who have had a severe head or whiplash injury; smokers; those with high blood pressure, high cholesterol and diabetes. 
We believe the best way to tackle any illness is prevention, and although it's no guarantee, by following the steps below you could greatly reduce your chances of developing Alzheimer's or any form of dementia:
Eat oily fish and if you don't like fish take an organic omega 3 supplement daily
Swap your white goods wholemeal ones, i.e flour, rice and pasta
Eat a diet rich in olive oil
Eat as much fresh fruit and veg as you can with wide variety of colours
Try to eat more smaller meals than 3 big ones in a day
Get at least 30 mins exercise 5 times a week including aerobic and strength training
Take up Yoga, Pilates or Tai Chi
Don't smoke
If you're going to drink alcohol stick to a glass of red wine
Keep your brain active by taking on mental challenges like puzzles, memory games, and even studying a new subject
Take an organic folic acid supplement
Keep your blood pressure and cholesterol down
Get 8 to 10 hours of sleep a night
Keep stress to a minimum, if you suffer with stress then try meditation or breathing and relaxation exercises
Keep an active social life with family and friends
Stay away from trans and saturated fats including full fat dairy, red meat, processed and fried foods
Drink tea, between 2 to 4 cups a day
Watch your weight
Cut out sugar
Look after your head by wearing protection when doing contact sports or cycling etc.
You're never too young to make a start on these healthy steps which will not only help prevent dementia but help you maintain good health generally.  
Coming up in The Centre we have:
Monday 23rd September
Colonic Hydrotherapy with Enrida Kelly
Food and allergy testing with Cathy Foley
nutrition advice with Cathy Foley  
Hypnotherapy with Emily Harbrecht 
NLP with Emily Harbrecht
Slimming massage Better than Lipo with Hayat el Hamri 
Acupuncture with Miguel Freitas
Chinese herbal medicine with Miguel Freitas
Moxa with Miguel Freitas  
Tuesday 24th
Colonic Hydrotherapy with Joanie Graff
Podiatry with Susan Emami
Acupuncture (including IVF, fertility and pregnancy oriented) with Victoria Busk
Reflexology with Victoria Busk
Sports massage with Jambaal Jeng 
Back and neck pain therapy with Jambaal Jeng
Visceral manipulation with Jambaal Jeng
Myofascial release with Jambaal Jeng
Swedish massage with Hilary Insall 
Remedial massage with Hillary Insall
Lymphatic drainage with Hilary Insall  
Wednesday 25th
Colonic hydrotherapy with Enrida Kelly
Acupuncture (including IVF, fertility and pregnancy oriented) with Victoria Busk
Reflexology with Victoria Busk
Homeopathy with Shauna Estrada
Body Talk System with Yvette Smith 
Osteopathy with Gillian Lonsdale 
Naturopathy with Gillian Lonsdale
Sports Massage  with Kelly Shirley
soft tissue remedial therapy (on holiday) with Kelly Shirley
Sports massage with Jambaal Jeng 
Back and neck pain therapy with Jambaal Jeng
Visceral manipulation with Jambaal Jeng
Thursday 26th
Colonic hydrotherapy with Mandy Jones  
Deep tissue massage with Serge Tampakakis 
Raynor massage with Serge Tampakakis
Kinesio taping with Serge Tampakakis 
Sports massage with Jambaal Jeng 
Back and neck pain therapy with Jambaal Jeng
Visceral manipulation with Jambaal Jeng
Deep tissue massage with Melanie Howlett
Holistic and advanced clinical massage with Melanie Howlett
Myofascial release with Melanie Howlett
Advanced sports stretching with Melanie Howlett
Reiki with Melanie Howlett 
Body Talk System with Yvette Smith
Homeopathy with Sathish Kumar Muthulingam
Acupuncture with Sathish Kumar Muthulingam
Massage with Sathish Kumar Muthulingam
Friday 27th
Colonic Hydrotherapy with Joanie Graff
Sports massage with Jambaal Jeng 
Back and neck pain therapy with Jambaal Jeng
Visceral manipulation with Jambaal Jeng
Myofascial release with Jambaal Jeng
Hypnotherapy with Urmila Lewis 
Clinical NLP with Urmila Lewis   
Acupuncture (including IVF, fertility and pregnancy oriented) with Victoria Busk
Reflexology with Victoria Busk  
Natural Facelift Massage with Jacqui Bootle
Reflexology with Jacqui Bootle
Saturday 28th
Colonic Hydrotherapy with Enrida Kelly
Physiotherapy with Ravi Shanker
Counselling with Phil Hartland  
Cognitive, behavioural, psychodynamic therapy with Martyn Bignold 
Slimming massage Better than Lipo with Hayat el Hamri 
Chiropractics with Robert Lloyd 
Bowen Therapy with Daniel Dollin
Acupuncture with Daniel Dollin
Reflexology with Daniel Dollin
Aormatherapy with Cindy  Mollineau
Reflexology with Cindy  Mollineau
Bamboo massage with Cindy  Mollineau  
Sunday 29th
Colonic Hydrotherapy with Mandy Jones
Therapeutic Massage with Helen Rennie
Art Therapy with Helen Rennie
Aromatherapy with Helen Rennie
Counselling with Helen Rennie
Crystal Healing with Helen Rennie
Reflexology with Deborah Bell
Massage Therapy with Sheena Cox Dorey
Reiki with  Sheena Cox Dorey
If you would like to know more about any of our therapies please conatct us on 0208549800 or 07436 070 832
[social_share]