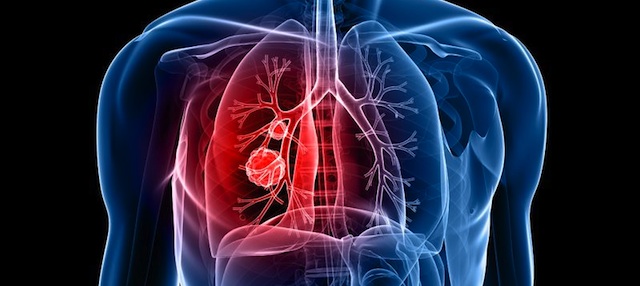 Lung Disease Responsible for 1 in 10 Deaths
According to a study by The European Respiratory Society, lung disease is the cause of 1 in 10 deaths in Europe and these figures could rise to as many as 1 in 5 by 2030
It's a shocking statistic but what can we do to help prevent the onset of such diseases like Chronic obstructive pulmonary disease (COPD), lung cancer, pneumonia and tuberculosis?  Here are 10 tips in maintaining healthy lungs:
Get regular exercise
Eat a diet rich in fruit and vegetables, paricularly garlic
Practice deep breathing on a daily basis
Don't smoke
Avoid passive smoking
Make sure you workplace is safe, for example free from chemicals and toxic fumes
Help prevent air pollution – be economical with electricity, recycle your rubbish, try to keep your thermostats down, walk instead of drive where possible and keep fireplaces well maintained
Check the radon levels in your home, some areas of the UK have higher levels than others, you can buy radon checkers online for under £50
Keep your home free of respiratory irritants – e.g. aerosol's and pets if you have allergies. Perfumes and cleaning products can be irritants so keep them to a minimum.
Recognise the signs of lung disease – chest pains, chronic cough especially with excess mucus or blood, wheezing, shortness of breath and chronic fatigue
If you would like any help with diet, exercise, stopping smoking, or any other advice on maintaining well being naturally then please contact us on 02085498000.
This week in The Centre we have:
Monday 9th September
Food and allergy testing with Cathy Foley
nutrition advice with Cathy Foley  
Hypnotherapy with Emily Harbrecht 
NLP with Emily Harbrecht
Slimming massage Better than Lipo with Hayat el Hamri 
Acupuncture with Miguel Freitas
Chinese herbal medicine with Miguel Freitas
Moxa with Miguel Freitas  
Tuesday 10th
Acupuncture (including IVF, fertility and pregnancy oriented) with Victoria Busk
Reflexology with Victoria Busk
Sports massage with Jambaal Jeng 
Back and neck pain therapy with Jambaal Jeng
Visceral manipulation with Jambaal Jeng
Myofascial release with Jambaal Jeng
Swedish massage with Hilary Insall 
Remedial massage with Hillary Insall
Lymphatic drainage with Hilary Insall 
Wednesday 11th
Colonic hydrotherapy with David Taylor
Colonic hydrotherapy with Enrida Kelly
Acupuncture (including IVF, fertility and pregnancy oriented) with Victoria Busk
Reflexology with Victoria Busk
Homeopathy with Shauna Estrada
Counselling with Claire Deane 
CBT with Claire Deane
Body Talk System with Yvette Smith 
Osteopathy with Gillian Lonsdale 
Naturopathy with Gillian Lonsdale
Sports Massage  with Kelly Shirley
soft tissue remedial therapy (on holiday) with Kelly Shirley
Thursday 12th
Colonic hydrotherapy with Mandy Jones  
Deep tissue massage with Serge Tampakakis 
Raynor massage with Serge Tampakakis
Kinesio taping with Serge Tampakakis 
Sports massage with Jambaal Jeng 
Back and neck pain therapy with Jambaal Jeng
Visceral manipulation with Jambaal Jeng
Deep tissue massage with Melanie Howlett
Holistic and advanced clinical massage with Melanie Howlett
Myofascial release with Melanie Howlett
Advanced sports stretching with Melanie Howlett
Reiki with Melanie Howlett
Friday 13th
Colonic Hydrotherapy with Joanie Graff
Sports massage with Jambaal Jeng 
Back and neck pain therapy with Jambaal Jeng
Visceral manipulation with Jambaal Jeng
Myofascial release with Jambaal Jeng
Hypnotherapy with Urmila Lewis 
Clinical NLP with Urmila Lewis   
Acupuncture (including IVF, fertility and pregnancy oriented) with Victoria Busk
Reflexology with Victoria Busk  
Saturday 14th
Colonic Hydrotherapy with Enrida Kelly
Physiotherapy with Ravi Shanker
Counselling with Phil Hartland  
Cognitive, behavioural, psychodynamic therapy with Martyn Bignold 
Slimming massage Better than Lipo with Hayat el Hamri 
Chiropractics with Robert Lloyd 
Bowen Therapy with Daniel Dollin
Acupuncture with Daniel Dollin
Reflexology with Daniel Dollin
Aormatherapy with Cindy  Mollineau
Reflexology with Cindy  Mollineau
Bamboo massage with Cindy  Mollineau 
Sunday 15th
Therapeutic Massage with Helen Rennie
Art Therapy with Helen Rennie
Aromatherapy with Helen Rennie
Counselling with Helen Rennie
Crystal Healing with Helen Rennie
Reflexology with Deborah Bell
Massage Therapy with Sheena Cox Dorey
Reiki with  Sheena Cox Dorey
If you would like to know more about any of our therapies please conatct us on 0208549800 or 07436 070 832
[social_share]