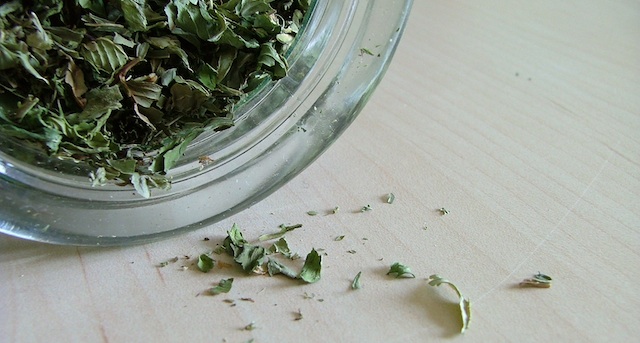 Ovarian Cancer Awareness Month, do you know the symptoms?
March is Ovarian Cancer awareness month, but are you aware of ovarian cancer facts, symptoms and possible preventions?
In the UK 7,000 women are diagnosed with ovarian cancer and 4,300 women die from it each year.
It is thought that only 3% of women are aware of the symptoms of ovarian cancer and consequently it often goes undetected until it has spread to other parts of the body. If you experience any of the following regularly then you should get checked out by a doctor immediately:
Persistent bloating and increased size of your abdomen
Difficulty eating due to feeling full
Pelvic or abdominal pain
More frequent urination
Unexplained weight loss
Change in bowel habits
Extreme tiredness
There are, however, steps you can take to reduce your risk of ovarian cancer. The inclusion of ginger, Ginko Biloba, Green Tea and Flax seeds to your daily diet can be beneficial in the prevention of ovarian cancer. Whilst adding these to your diet cutting down on the amount of red meats, processed foods and dairy along with regular exercise can also be helpful in lowering your risk.
If you would like to know more about Ovarian Cancer awareness month you can visit the website.
Coming up in The Centre we have
Monday 10th March
Allergy Testing with Cathy Foley
Food Sensitivity Testing with Cathy Foley
The Bowen Technique with Warren Gin
Osteopathy with Alan Gin
Unitherapy with Alan Gin
Cranial-Sacral Therapy with Alan Gin
Counselling with Phil Hartland
Sports Massage with Sangeetha Anantha
Cranial-Sacral Therapy with Sangeetha Anantha
Sports Injury Therapy with Sangeetha Anantha 
Tuesday 11th
Acupuncture (including IVF, fertility and pregnancy oriented) with Victoria Busk
Reflexology with Victoria Busk
Sports massage with Jambaal Jeng 
Back and neck pain therapy with Jambaal Jeng
Visceral manipulation with Jambaal Jeng
Myofascial release with Jambaal Jeng
Podiatry with Susan Emami 
Swedish massage with Hilary Insall 
Remedial massage with Hillary Insall
Lymphatic drainage with Hilary Insall
Counselling with Jayne Ritchie
Wednesday 12th
Acupuncture (including IVF, fertility and pregnancy oriented) with Victoria Busk
Reflexology with Victoria Busk
Osteopathy with Gillian Lonsdale
Cranial Osteopathy with Gillian Lonsdale
Homeopathy with Shauna Wyldeck-Estrada
Sports Massage with Kelly Shirley
Hypnotherapy with Sara Wolff
Neuro-Linguistic Programming with Sara Wolff
Energy Healing with Sara Wolff
Spiritual Response Therapy with Sara Wolff 
warm coconut oil/cocoa butter massages with Magda Oliveira
Counselling with Jayne Ritchie 
Thursday 13th
Body Talk System with Yvette Smith
Homeopathy with Dr Muthulingam
Acupuncture with Dr Muthulingam
Massage with Dr Muthulingam
Counselling with Jayne Ritchie
Counselling with Michael Cohen
Cognitive behavioural therapy with Michael Cohen
Hypnotherapy with Michael Cohen
Friday 14th
Sports massage with Jambaal Jeng 
Back and neck pain therapy with Jambaal Jeng
Visceral manipulation with Jambaal Jeng
Myofascial release with Jambaal Jeng
Hypnotherapy with Urmila Lewis 
Clinical NLP with Urmila Lewis   
Clinical Psychology with Dr Sally Field
Assessment  and psychology treatment with Dr Sally Field 
Ultrasound Scans with Rachel Bailey
Acupuncture (including IVF, fertility and pregnancy oriented) with Victoria Busk
Reflexology with Victoria Busk
Neighbourhood Midwives
Swedish Massage with Seanne Campbell
Hot Stone Therapy with Seanne Campbell 
Saturday 15th
Colonic Hydrotherapy with Shemila Tharani
Physiotherapy with Ravi Shanker
Chiropractics with Robert Lloyd 
Hypnotherapy with Helen McIlreavy
pregnancy and ayrvedic massage with Magda Oliveira
Ayurvedic acupressure with Magda Oliveira
Lymphatic drainage with Magda Oliveira
Reflexology with Magda Oliveira 
Fertility Reflexology with Magda Oliveira
Remedial massage with Magda Oliveira
Sports massage with Jambaal Jeng 
Back and neck pain therapy with Jambaal Jeng
Visceral manipulation with Jambaal Jeng
Myofascial release with Jambaal Jeng
Sunday 16th
Colonic Hydrotherapy 
Therapeutic Massage with Helen Rennie
Art Therapy with Helen Rennie
Aromatherapy with Helen Rennie
Counselling with Helen Rennie
Crystal Healing with Helen Rennie

If you would like to know more about any of our therapies please conatct us on 0208549800 or 07436 070 832
[social_share]