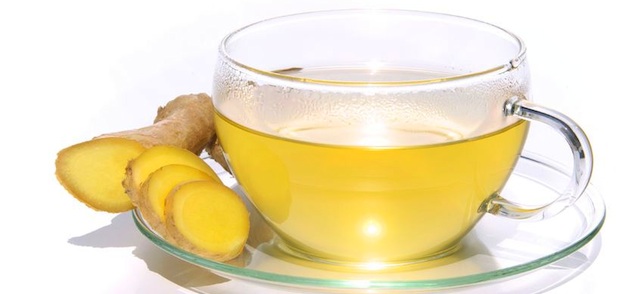 The Use Of Ginger To Reduce Pain
Ginger has long been recognised for its ability to reduce inflammation and pain, in fact it is one of the 10 most commonly used natural spices, such are its reported benefits.
Research has been growing with many studies investigating the link between ginger and pain relief, or ginger and anti-inflammatory effects, with some suggestion that it may ultimately be found to have as much potential as an anti-inflammatory agent as Non-Steroidal Anti-inflammatory Drugs (NSAIDS). 
A recent study looked at the effect of daily intake of ginger and found a significant reduction in exercise-induced muscle pain after 11 days of supplementation with 2g of ginger. Participants were given either a raw ginger supplement, a heat-treated ginger supplement or a placebo. The heat-treated ginger was introduced to examine whether processing of the ginger would make any difference to its effectiveness. Compared to the placebo group, both the raw ginger and heat-treated ginger groups recorded a 25% and a 23% reduction in muscle pain intensity respectively, 24 hours after exercising. It follows earlier research that has found daily consumption of 30-500mg of ginger extract over 4-36 weeks produced a significant reduction of osteoarthritic hip and/or knee pain.
An added benefit to the inclusion of ginger in addressing pain, is that it is well tolerated by the stomach, whilst NSAID drugs can have a detrimental effect on the stomach lining, resulting in an increase in digestive disturbance and symptoms. In fact, another of ginger's numerous benefits is its improvement of symptoms of nausea and vomiting.
The addition of raw ginger into the diet is relatively easy, and for anyone suffering from muscle or joint pain, it is likely to be a beneficial adjustment. Similarly for anyone suffering from inflammatory conditions that need help rebalancing inflammatory responses, this should be an element of their dietary programme.
By Physiotherapist Cecile Brocheret from Kingston Physio Ltd for more information or to make an appointment with Cecile call 02085498000
Next week in The Centre we have:
Monday 21st April
Allergy Testing with Cathy Foley
Food Sensitivity Testing with Cathy Foley
The Bowen Technique with Warren Gin
Osteopathy with Alan Gin
Unitherapy with Alan Gin
Cranial-Sacral Therapy with Alan Gin
Counselling with Phil Hartland
Sports Massage with Sangeetha Anantha
Cranial-Sacral Therapy with Sangeetha Anantha
Sports Injury Therapy with Sangeetha Anantha
Tuesday 22nd
Physiotherapy with Kingston Physio Ltd
Counselling with Jayne Ritchie
Acupuncture (including IVF, fertility and pregnancy oriented) with Victoria Busk
Reflexology with Victoria Busk
Sports massage with Jambaal Jeng 
Back and neck pain therapy with Jambaal Jeng
Visceral manipulation with Jambaal Jeng
Myofascial release with Jambaal Jeng
Podiatry with Susan Emami 
Swedish massage with Hilary Insall 
Remedial massage with Hillary Insall
Lymphatic drainage with Hilary Insall 
Wednesday 23rd
Acupuncture (including IVF, fertility and pregnancy oriented) with Victoria Busk
Reflexology with Victoria Busk
Hypnotherapy with Sara Wolff
Neuro-Linguistic Programming with Sara Wolff
Energy Healing with Sara Wolff
Spiritual Response Therapy with Sara Wolff 
Counselling with Jayne Ritchie 
Cranial-Sacral Therapy with Sangeetha Anantha
Sports Injury Therapy with Sangeetha Anantha 
Thursday 24th
Colonic Hydrotherapy with Mandy Jones
Physiotherapy with Kingston Physio Ltd
Body Talk System with Yvette Smith
Sports massage with Jambaal Jeng 
Back and neck pain therapy with Jambaal Jeng
Visceral manipulation with Jambaal Jeng
Myofascial release with Jambaal Jeng
Homeopathy with Dr Muthulingam
Acupuncture with Dr Muthulingam
Massage with Dr Muthulingam
Counselling with Jayne Ritchie
Counselling with Michael Cohen
Cognitive behavioural therapy with Michael Cohen
Hypnotherapy with Michael Cohen
Sports Massage with Emma Stacey
Rehabilitation with Emma Stacey
Relaxation & Remedial Massage with Emma Stacey
Optima Sports Nutrition with Emma Stacey
Massage for special populations (stroke, diabetes etc) with Emma Stacey
Homeopathy with Shauna Wyldeck-Estrada 
Friday 25th 
Physiotherapy with Kingston Physio Ltd
Sports massage with Jambaal Jeng 
Back and neck pain therapy with Jambaal Jeng
Visceral manipulation with Jambaal Jeng
Myofascial release with Jambaal Jeng
Hypnotherapy with Urmila Lewis 
Clinical NLP with Urmila Lewis   
Clinical Psychology with Dr Sally Field
Assessment  and psychology treatment with Dr Sally Field 
Ultrasound Scans with Rachel Bailey
Acupuncture (including IVF, fertility and pregnancy oriented) with Victoria Busk
Reflexology with Victoria Busk
Neighbourhood Midwives

Saturday 26th
Physiotherapy with Kingston Physio Ltd
Colonic Hydrotherapy with Shemila Tharani
Physiotherapy with Ravi Shanker
Chiropractics with Robert Lloyd 
Hypnotherapy with Helen McIlreavy
pregnancy and ayrvedic massage with Magda Oliveira
Ayurvedic acupressure with Magda Oliveira
Lymphatic drainage with Magda Oliveira
Reflexology with Magda Oliveira 
Fertility Reflexology with Magda Oliveira
Remedial massage with Magda Oliveira
Sports massage with Jambaal Jeng 
Back and neck pain therapy with Jambaal Jeng
Visceral manipulation with Jambaal Jeng
Myofascial release with Jambaal Jeng
Counselling with Jayne Ritchie 
Sunday 27th (Easter Sunday)
Colonic Hydrotherapy 
Therapeutic Massage with Helen Rennie
Art Therapy with Helen Rennie
Aromatherapy with Helen Rennie
Counselling with Helen Rennie
Crystal Healing with Helen Rennie 
If you would like to know more about any of our therapies please conatct us on 0208549800 or 07436 070 832
[social_share]