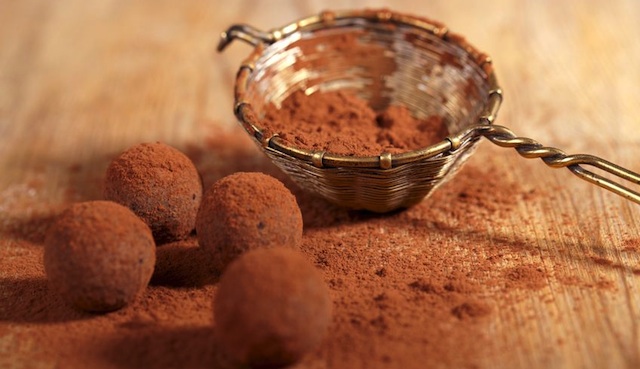 Academics have said Sugar has become as dangerous as alcohol or tobacco, as they call on the food industry to cut 30 per cent from foods going into the British public's cupboards. But like it or lump it, few people can get through the day without including sugar in their daily diet. 
I know how hard it is to refrain from indulging in sugar as I was a complete sugar addict before I became educated in the perils of the white stuff.  
One morning I literally woke up having felt very foggy-headed the day before from having one too many Montzemua truffles and decided to make the break. I accepted at times it would be in the foods in some meals at restaurants I visited but I didn't want it to rule my life and be anal about it. So I decided to try and omit refined sugar from my day-to-day diet. Incredibly, it is easier than one thinks. 
I have a very sweet tooth but I got over sugar addiction by exploring other alternatives: xylitol, stevia, coconut nectar, agave nectar, and an apple, grape and carob all natural syrup called "Sweet Freedom". Some are lower GI/GL than others and the lower the GI/GL the better as they keep the blood sugar levels more stable. I discovered fabulous raspberry truffles from Booja Booja made with agave nectar and I also decided to make my own sugar free chocolates and deserts such as: chocolate mousse and chocolate coconut truffles (see recipe below). These two recipes take less than 3 minutes to make in the blender, then all you do is pop in the fridge for an hour to set and chill! Easy peasy and far quicker than heading into town to get ready-made chocolates and desserts! Plus cheaper and every little bit helps. 
Follow me on twitter @NutritionNutUK and on Instagram at thenutritionnutuk. Would love to hear your thoughts if you do try any of my tips and recipes. 
Chocolate Coconut Truffles
3 tbsp coconut oil
 
3 tbsp coconut  milk 
2 heaped tsp xylitol
 
50g creamed coconut (IBiona is fab)
 
2-3 tbsp raw cacao or quality cocoa powder  
Place all ingredients apart from the coconut milk a food processor/blender, and blend for about a minute. 
Add the coconut milk and blend again for 30 seconds. 
Spread the mixture (1-2cm deep) on to a tray or a small Tupperware box lined with parchment paper. 
Pop into the fridge for 60 minutes to set.  
Once ready, cut into cubes and ENJOY! 
Next week in The Centre we have: