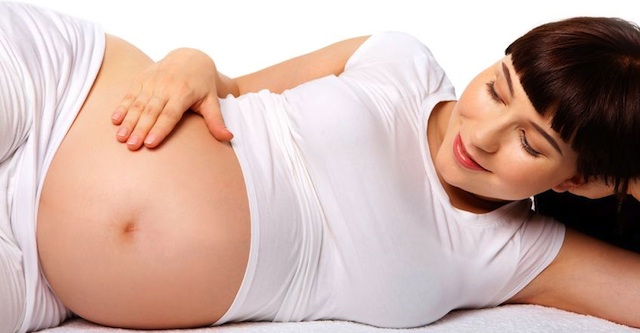 Top tips for early (latent) labour
Although labour is typically broken down into three stages the latent phase of labour is the period before the start of active labour.  During the latent phase of labour the neck of the womb (cervix) thins and opens to 4cm. 
In this stage some women can feel some sensations in their back or sensations similar to menstruation cramps. The good news as with all stages of labour there are lots of things that can be done to make yourself or your labouring partner more comfortable.  The latent phase of labour can start and stop which can help to give you or your partner the rest they need to prepare them for active labour.  Some women may find that they have a 'show' but this can happen at any time typically between 37-42 weeks of pregnancy and other women may find that they may have more Braxton Hicks (practise contractions) than normal.  
So, here are our top tips for early labour:
The best place to be is at home; At home you are more likely to feel comfortable and relaxed.  Set the scene for romance, turn the lights down low, play some soothing music and have a cuddle with your birthing partner.  Oxytocin is the love hormone; this is the hormone that allows the womb to contract.  Your body will produce more oxytocin the more relaxed and loved up your are in labour. 
Rest: Most women find that they can sleep during this time.  If you can get some sleep or simply lie down and allow yourself to listen to a relaxation CD or music that you find relaxing. The key here is to do whatever you find the most comfortable. 
Relax: The key here is to do whatever you find the most comfortable.  For some women this will involve practising their Hypnobirthing or Natal Hypnotherapy techniques. Self hypnosis during labour can ease any discomfort and lower the risk of medical complications. 
Eat and drink well: Keep your energy up and stay hydrated by drinking lots of water.  Try protein rich and complex carbs to give your body the nourishment it needs.  Make sure that you go to the toilet regularly too. 
Take a warm bath or shower: This can help to soothe your body and relax your muscles even more.
Aromatherapy and massage: aromatherapy can help to promote a serene atmosphere. Check which oils you like before labour begins. You can use the oils in a diffuser, oil burner or even a hot bowl of water so that they can be inhaled or you can use the oils on a warm compress.  Massage in this stage can help to promote your feeling of wellbeing and promote your endorphins. Broad strokes with palms down your back, legs or arms can feel lovely.  Some women say that they find a hand massage or counter pressure on their lower back feels supportive also. 
Movement and pelvic dancing: Movement and upright positions in labour help to shorten each stage.  Try a slow dance with your birthing partner, or swaying your hips to music to help you manage the sensations of your birthing body and if you have a birthing ball sitting on it can help you move your hips to make space for your baby in your pelvis.  
Visualising and imagery: visualization helps to reduce stress and helps you to relax your body quickly and efficiently.  Women report that thinking about their favourite holiday spot or meditating, on having a gentle and peaceful birth helps them to feel calmer and more peaceful during labour. Some women even find that visualising their newborn in their arms helps to remind them that their labour is the journey they need to take to meet their baby and this journey is one that their body is capable of taking.
Self affirmations: Affirmations during labour help women to have a more empowering experience during labour. Some women have found these affirmations useful: "My body is powerful and strong", "One contraction at a time", "The more I relax, the more my body opens", "My baby needs this labour to have the best start".
Seek reassurance:  You birthing partner is there to support you and to help you feel as comfortable as possible and help to reduce any stress or tension in this stage.  If you have any concerns call your midwife for reassurance and guidance.
Liz Smith
Caseload Midwife
Next week in The Centre we have: