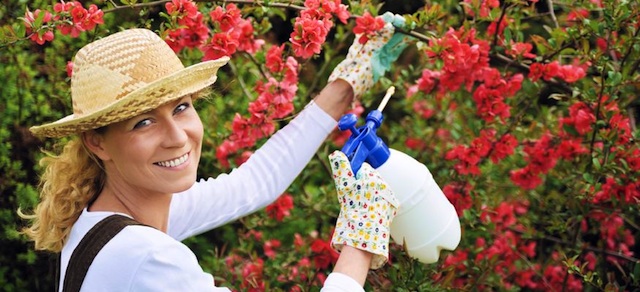 Prevention of injury while gardening…
Doing a spot go gardening this bank holiday weekend? Celcile tells us how to avoid the aches & pains that often go hand in hand with gardening…
Spring is here! As a keen gardener, I have been working very hard in my allotment, digging up, planting, weeding, etc. and it is starting to look good…I know I am not getting any younger and that aches and pain is are probably expected but as a physiotherapist, surely, it shouldn't happen to me! So here are some simple tips to prevent aches and pains:
Make sure that you are fit and strong enough to do the jobs you need to do.  Lots of lifting, bending or reaching when you're not used to it is not a good idea.  Why not try alternating the heavy/repetitive jobs with other lighter activities or just taking a well deserved break in between tasks.  Regular breaks are really key to help reduce problems, at least every 45 minutes or more frequently if you're not used to doing what you're doing.
If something hurts, don't carry on ! Stop and maybe come back to it either later or even better, the next day.  
Do try to keep water levels up especially if it's hot or you're doing strenuous work.
Remember to stretch after you've finished.  Gardening is a physical activity and if you do not want to  have sore muscles the next day stretches will help. 
I hope these are helpful and prevent you needing any extra help to get you pain free.  If you have an ache or pain that doesn't seem to ease please contact us to discuss how we could help you. 
Next week in The Centre we have: