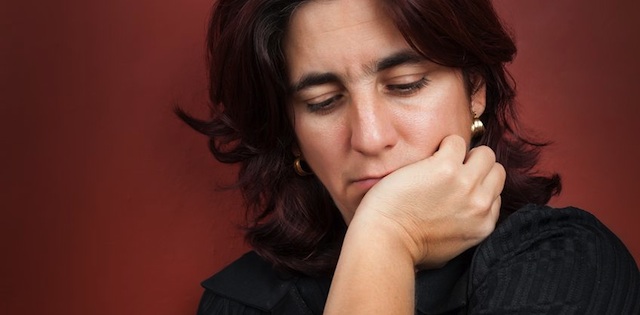 While the Kingston Natural Health Centre is invested in healing and treating the body, it also aims to focus on healing and treating the mind. The world of natural health is vast and ever-growing, focusing on a holistic approach to ensure the well-being of its advocates; it targets the cause of individuals ailments, as opposed to the symptoms, and sometimes considering someone's mental state is part of that process.
For some, talking about crisis of the mind is not only intimidating, but also faux-pas. According to Time to Change, a campaign led by Mind and Rethink Mental Illness, nine out of ten people who experience mental illness feel discriminated against in regards to the stigma of their situation. The stereotypes surrounding mental illness portray its sufferers as unable to work, as dangerous to themselves and those around them, and unable to foster healthy relationships. It also implies that mental health problems are rare, when in fact "1 in 4 people will experience [one] in any given year".  Campaigns such as Time to Change are working towards making people more open about expressing their ordeals to family, friends and professionals, so that anyone going through a crisis wont have to feel isolated and alone.
At the Kingston Natural Health Centre, we have experienced therapists whose expertise lies within improving and fostering mental health. Their skill sets are unique to their practice, and therefore allow for prospective clients to choose which of their approaches works well for them. The health centre is proud to work with eight accredited professionals who are qualified in Counselling, Psychotherapy, Hypnotherapy, Life Coaching, Hypnotherapy, and Psychology to ensure the happiness of their clients. Their practices have enabled them to improve the quality of life for individuals undergoing addiction, panic attacks, phobias, limiting self-belief, anxiety, depression, pregnancy-related stress, eating disorders, relationship problems, loss and grief, and Obsessive Compulsive Disorder. Child Therapy is also offered at the centre thanks to the compassion and extensive credentials of its therapists.
Our aim is to do our part in the effort of increasing mental health awareness, and breaking down the stereotypes that limit people from enjoying life to the fullest. We open our doors to anyone who is struggling with mental health, along with those who wish to find out more about it for a friend, family member, or co-worker. Visit our website to find out more about our counselling services, and which one works best for you, or someone you care for. You can also follow the links below to the profiles of our wonderful therapists.
Emily Harbrecht – Hypnotherapy & Neuro-Linguistic Programming 
Maria Romero – Counselling & Psychotherapy
Rosa Bonini – Counselling & CBT
Claire Deane – Counselling  & CBT
Martyn Bignold – Counselling & CBT
Urmila Lewis – Hypnotherapy & Neuro-Linguistic Programming
[social_share]